Greetings, Meevo family! Hopefully summer has treated you well and you've been staying busy but also enjoying a little R&R before vacay season comes to a close. The Product Development team has some exciting Meevo updates coming your way and we can't wait to hear how they impact your day-to-day operations and overall business performance.
Get the scoop on some of the new and noteworthy enhancements in our Q&A blog with Andrew Clarke, VP of Product Development!
---
Q1. What's one must-know enhancement included in this release?
There are actually two important enhancements Meevo users should be aware of with this release relating to the new bulk updating capabilities we've added.
The first update was made to Price Management. This feature (found under the management menu) allows businesses to easily update service and product pricing in bulk. Previously, you were only able to select 'Increase' or 'Decrease' prices by a dollar amount or percent, but couldn't apply specific prices across the board. Now, you have the new option to select 'Set' and enter the dollar amount for wholesale, retail, and markup values. You also have the ability to round pricing to the nearest .50 or $1.
The second enhancement was made to Products and will allow you to bulk update product category, manufacturer, and distributor assignments. Users can also choose to bulk delete or even mark products as 'discontinued' or 'not for sale'.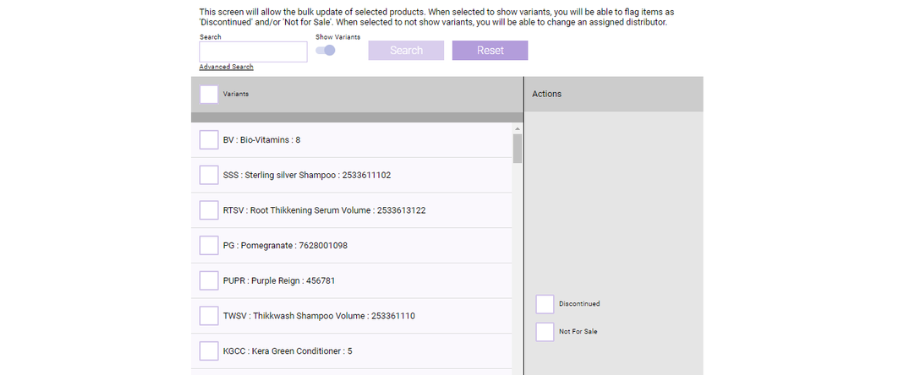 ---
Q2. What newly released feature has been getting a lot of buzz from clients?
I would say our new Tippy integration is probably the most buzz-worthy update of late. Hundreds of the businesses we support are using Tippy today and now with this integration, clients won't need to use a separate terminal for tipping. A tip kiosk will now be at the front desk to provide guests with a personalized checkout experience, complete with easy single-swipe tipping.
Tippy also gives employees free, real-time access to their tips while also saving businesses the credit card processing fees on those tips! This integration is currently in Beta with several businesses and is set to go live soon.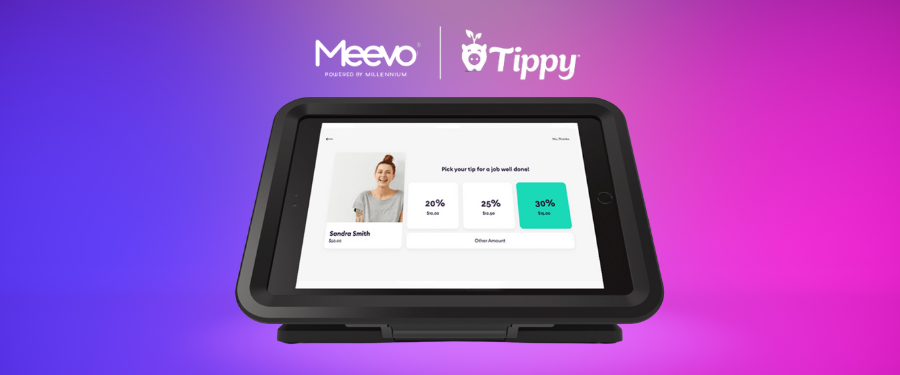 ---
Q3. What has been the most popular request submitted through the ideas portal this year?
There have been several popular ideas submitted this year that are only separated by a vote or two. The first most popular request was the ability for businesses to create docs/forms for employees to use for HR purposes or even checklists for opening/closing procedures. The second was the ability to manually choose when the "appointment has changed" notification is sent to clients. Another popular request was for guests to be able to submit pictures of what they would like their hair cut or color to look like when booking an appointment online.
There have been a plethora of other great ideas submitted and we truly appreciate all of the valuable feedback we receive. It's what helps us make Meevo better and better! On average, we deploy around 50 ideas with each release and those Meevo users are always kept up to date via email on any idea they submit, vote, or comment on.
---
Thank you to our Meevo community for all of the feedback and requests that you take the time to provide. We greatly appreciate it and can't wait to hear how the updates in this release help your beauty business!
Be sure to visit our Ideas Portal to stay informed on the status of ideas we've received and communicate directly with our Product Development team.
Want to learn more about the latest updates? View the full Release Notes within the Meevo Help menu.
Have you heard about our new Meevo referral program?
In case you missed it, we've revamped our referral program and upped the rewards just for YOU!
1. Submit as many referrals as you'd like.
2. You'll receive $45 for every new Meevo demo completed.
3. You'll ALSO receive $100 for every referral that goes live with Meevo.
The sky's the limit!