The World's Smartest and Fastest Appointment Book
When you speed up and simplify the reservation and rebooking process, your salon gets more appointments, your spa welcomes more guests, and your employees get more tips and commissions. Learn how our fast and smart salon and spa appointment software works.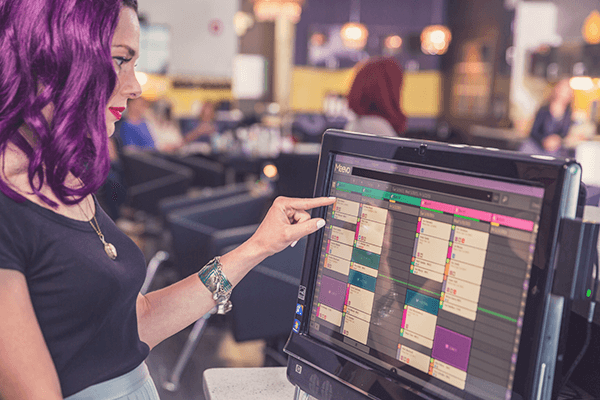 How Meevo's Spa Appointment Booking Software Works
The days of keeping a paper-based salon and spa appointment book are gone. With Meevo's salon appointment software, your service providers and employees don't have to flip through physical pages to see who has space in their schedule for which service. They can book appointments in seconds using our purpose-built salon and spa appointment booking software.
Meevo makes it easy to book appointments and reschedule clients. Our salon and spa appointment software works on both desktop and mobile devices, allowing you to easily drag and drop appointments with only a few taps. Our online appointment booking software understands today's salons' and spas' unique needs, which is why it allows you to schedule services as short as five or 10 minutes or as long as a few hours.
Schedule Using A Voice Assistant
Convobar®, Meevo's voice assistant, eliminates the need to scroll through your appointment book software to find a service provider with an open time slot. The feature lets you speak or type a client's request. You'll then be presented with scheduling options based on which service professionals have available time in their schedule. Choose an appointment option from the list and get your client booked. It's that easy!
With Convobar®, you can make appointments up to 10 times faster. The feature is cloud-based and works anywhere you can access your software to make appointments for clients around the clock.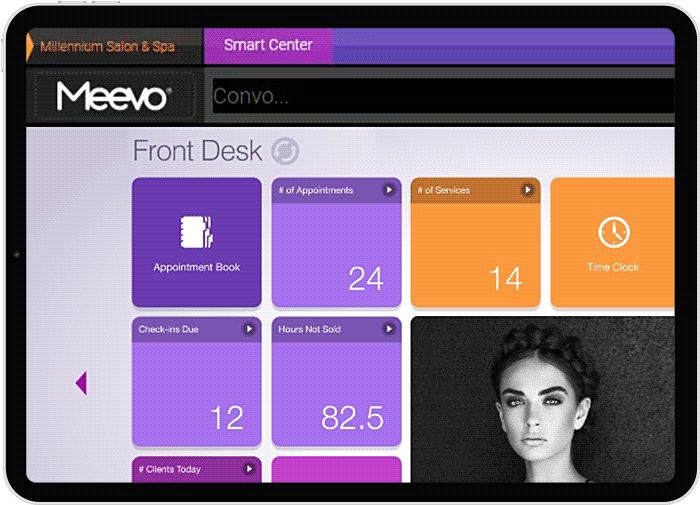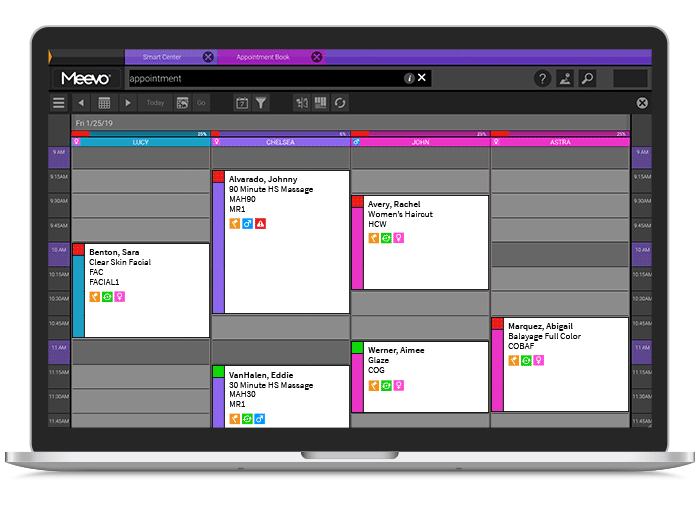 Reschedule Appointments with Drag-and-Drop
Clients need to move appointments occasionally, and your service providers may need to change their schedules due to illness, life events, or other surprises. Meevo's drag-and-drop design lets you reschedule bookings with ease. When you use a touchscreen device, you can use your finger to rearrange schedules in seconds. Increased flexibility keeps both clients and employees happy.
Enjoy Precise Scheduling for Quick Services
Standard 15- or 30-minute time slots might not work for your salon and spa. An eyebrow or upper lip wax rarely takes a full 15 minutes. Meevo's Precision Timing™ feature allows you to schedule sessions that are just five or 10 minutes long. Meevo enables your team to book more services throughout the day, increasing their income and your salon's revenue.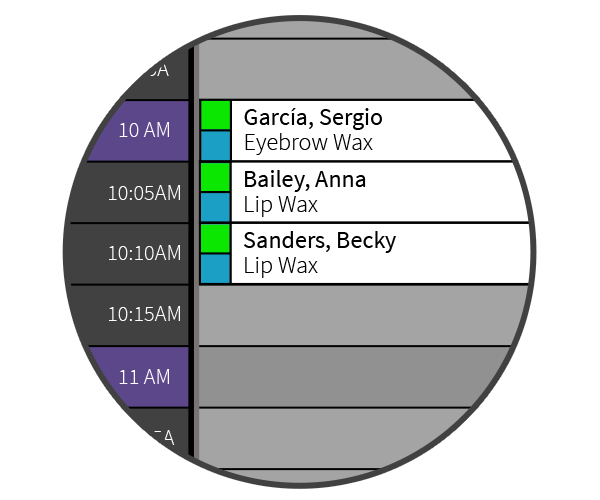 Organize Services or Providers by Color
Minimize confusion and reduce booking errors by assigning your services and employees their own colors. Quickly and easily see who's booked when and for which service at a glance, daily, weekly, and monthly.
Book Appointments on Mobile Devices
Our appointment book's mobile capabilities streamline the client experience. Clients can schedule their next bookings on a mobile device whenever they'd like.
Your service providers can access the salon appointment book chairside on their smartphones or tablets. They can check in clients, schedule follow-up treatments, or make adjustments to their schedule—all without a visit to the front desk.
Once they've provided a service, they can accept client payments on the spot, making the checkout process even more convenient.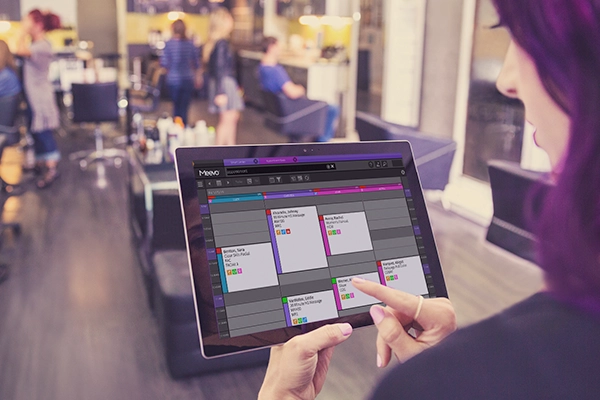 Schedule a Meevo Demo
See for yourself why 100,000s of salon and spa leaders like you have fallen in love with Meevo. Schedule a free personalized consultation.