Secure Access to Your Spa and Salon Software
Meevo delivers robust security features to keep your business data safe and secure. You always control who has access to Meevo—limit accessibility by user role or when staff are away from the salon. Meevo is PCI and SOC 2 compliant, so you can feel confident knowing your and your clients' data is secure and private.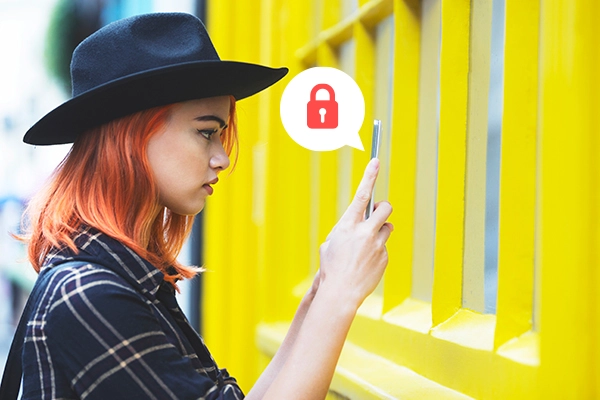 Off-Premise Restrictions for Data Protection
Easily enable IP restrictions in Meevo to limit your employees' access when they are offsite. Meevo enables you to designate the level of access users have to sensitive data, such as client notes, payroll, and transaction history when they not at work. Controlling access levels and keeping things in-house adds an extra layer of security control.
Control Employee Access Permissions
Not every team member needs access to all aspects of the software. If certain elements of Meevo aren't relevant to an employee's role, why show them? Meevo enables you to hide certain areas of the software, so your team doesn't even know they exist. Limit access to management-specific areas such as payroll or avoid mistakes by only granting access to certain features like the Appointment Book.
Security Recommendations
Who should be able to do what with Meevo? Our salon software with access controls takes the guesswork out of that question. It comes preloaded with templates based on various employee roles. The templates provide suggested security settings and save you time during setup. You can always make individual adjustments as you see fit.
Global and Local Security Levels
Security is a top priority, especially if you manage more than one location. With Central Office, it's totally at your discretion which users you grant access to, including which users get capabilities across multiple salons and spas.
Security Alert Manager
Want to know every time an employee issues a refund, a certain features is denied, or an employee clocks out early? Meevo enables you to set and manage highly customized alerts so you can be notified by text message or email every time something significant happens in the Register, with your employees, to your security settings, or more.
Activity Log
Meevo salon and spa software tracks and logs all user actions so you can always know what your employees are doing within the software. The Activity Log even enables you to search through the logs by targeting information in specific categories such as clients, transactions, employees, data changes, and security.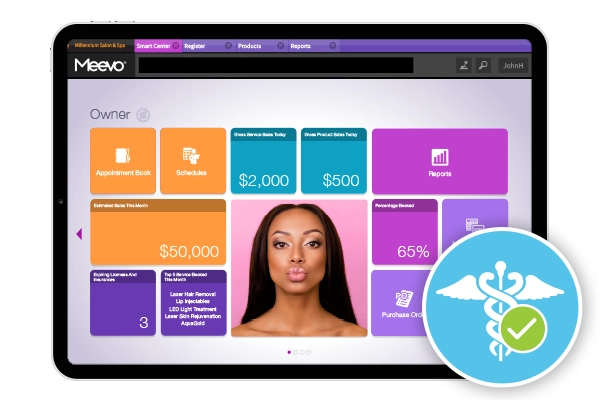 Meevo is HIPAA Compliant
The Health Insurance Portability and Accountability Act (HIPAA) of 1996 created standards to protect health information and prevent its disclosure without a patient's knowledge or consent. The Privacy Rule standards are a key part of HIPAA. These protections govern how individuals can control their health information while allowing for the flow of information as needed to provide the best quality care.
Salons and spas that provide certain wellness services must comply with HIPAA. As a fully HIPAA-compliant spa software, Meevo makes it easy. Meevo is a 100% HIPAA compliant platform, and every Millennium Systems International employee completes HIPAA training for company-wide compliance. Meevo's security features, including off-premise restrictions, access controls, and global software access controls, are essential to its HIPAA compliance.
Why Use Salon Software with Permissions and Security Features
Whether your spa provides services that fall under the banner of healthcare or not, protecting your clients' data is important. Meevo's security features allow you to:
Limit use of the software
Cloud-based software is convenient, as it allows you to access the platform on any device with an internet connection. User access controls help to keep unauthorized access down, so you can feel confident that your team isn't using the software when off the clock or away from work.
Collect client payment information securely
Collecting and storing clients' payment information streamlines the checkout process and helps you uphold no-show or cancellation policies. Keeping that data secure is a necessity. Your clients must feel confident that their payment information is kept away from unauthorized users.
Prevent data leaks
Clients should feel confident their information, including their phone number, home address, and the details of their latest appointment, is kept away from prying eyes. Meevo's security features keep client data from leaking and prevent unauthorized individuals from getting access to that data. Even if you don't have to comply with HIPAA, preventing data leaks is in your business's best interest.
See who has changed what
User access controls help you manage your staff by controlling who has access to which settings. If someone makes an adjustment in the software, you can easily trace the action based on access controls and discuss the issue with the staff member.