Walk-Ins Are More Than Welcome
No appointment? No problem. The Walk-In Management solution provides the ability to book clients - whether they are on or off-premise - for same-day services. It's simple to create and manage a waitlist, use on-screen displays to show clients their place in line and view walk-in statistics at the end of the day.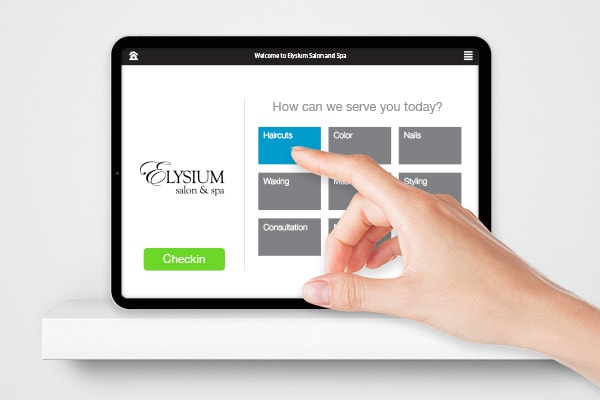 Self Check-In Kiosk
Front desk not required. When you display the Walk-In Management Kiosk on a touch-screen device, clients can effortlessly check themselves in, see current promotional offers and add themselves to the waitlist.
Monitor Walk-In Appointments
Employees can manually place guests on the Walk-In Management's waitlist. You can easily manage who's up next for a service and show estimated wait times (down to the minute) - all on a client-facing monitor.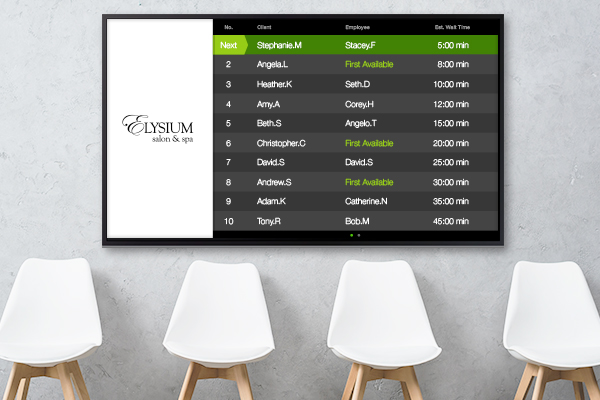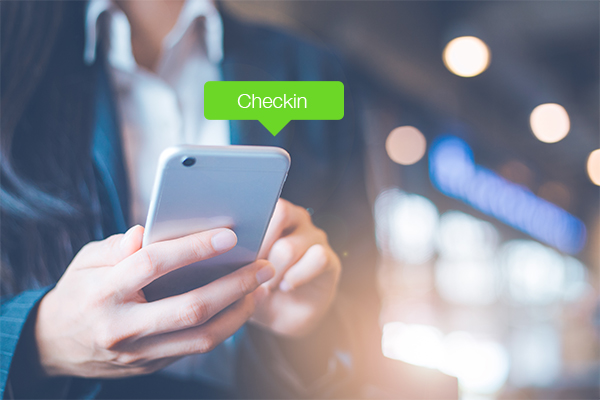 Get In Line Remotely
Take the "wait" out of "waitlist." Guests can add themselves to the Walk-in Management's queue off-site, eliminating the need to be on-location until it's time for their service. You can configure the distance a client is from your location – so even your virtual line is cutter proof.
Geo-Location Convenience
Multi-location business owners: add a link to your company website that prompts clients to type in their zip codes. Meevo will populate the closest locations by mileage so your guests can determine the most convenient salon or spa for them to book a service.