Automate Client Intake Forms
Make check-in a breeze for your clients and your Front Desk. Client Intake forms are available with the click of a button, on any mobile device, right in Meevo.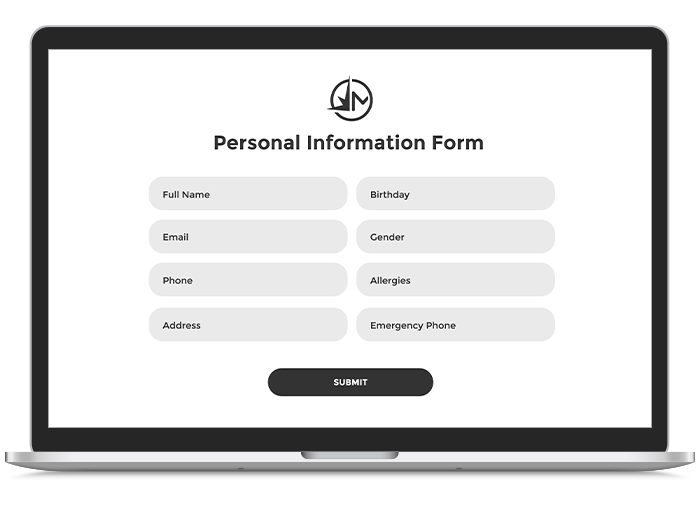 Customized Intake Forms
Using System Defined Fields and User Defined Fields, Meevo allows you to create custom intake forms with information that is relevant to you and your clients. This data generates or updates a client's profile, increasing efficiency and elevating the client experience.
Mobile Check-In
This mobile-friendly integration helps you stay organized. Simply hand your client any mobile device, and they can fill out their information on screen and submit it in real time.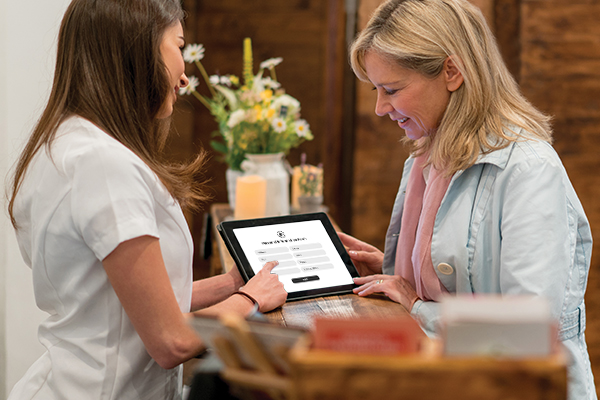 Take the Paper out of Paperwork
No more shuffling papers! Whether you are creating a new client profile or updated an existing client, you can easily access it all from the Appointment Book, Meevo Menu or a Customized Smart Tile.