Spa and Salon Email Marketing Made Easy
Create beautiful emails, customized with meaningful messages that drive engagement and business results through Meevo's Email Marketing solution. With a library of customizable email templates, creating branded and personalized email campaigns with dynamic features has never been easier or more effective.
Powered by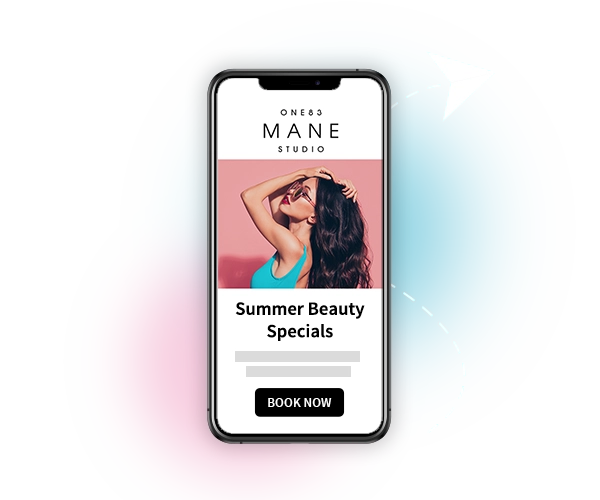 Why Meevo's Salon and Spa Email Marketing is so Powerful
One of the most effective ways to reach your clients is through email. Email marketing has a return on investment of over 100%.* With email marketing for spas and salons, you can find new clients and connect with existing ones.

As part of our digital marketing solution for salons and spas, email marketing with Meevo enables you to create custom email messages and targeted customer lists. Then, get a clear understanding of how your campaigns perform by tracking and analyzing read, bounce, and click-through rates.

*Source: Business News Daily
Create Automated Campaigns
Create automated email campaigns that send your communications to specific audiences at predetermined times to maximize the effectiveness of your emails and ensure your business is always top of mind.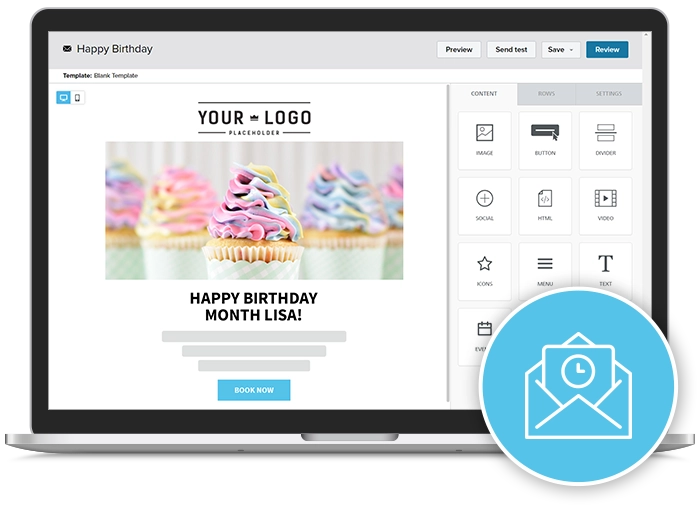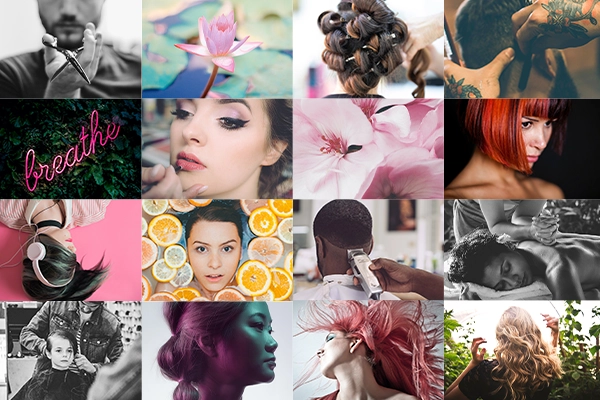 Use Preloaded Templates and Images
Easily create beautiful, engaging emails with hundreds of preloaded, pre-written industry email templates and images to celebrate any event, holiday, or occasion. Our team routinely adds additional photos and templates to ensure your business can always deliver personalized emails that result in more booked appointments and additional revenue.
Segment Customer Lists
Meevo makes it easy to upload segmented customer lists so you can send personalized emails to the right audience at the perfect time, which leads to higher open and engagement rates. Use your lists in one-time emails or as part of a larger campaign to always keep your brand front and center with your audience. Examples include New Clients, This Month's Birthdays, Overdue Clients, and Client Loyalty Members.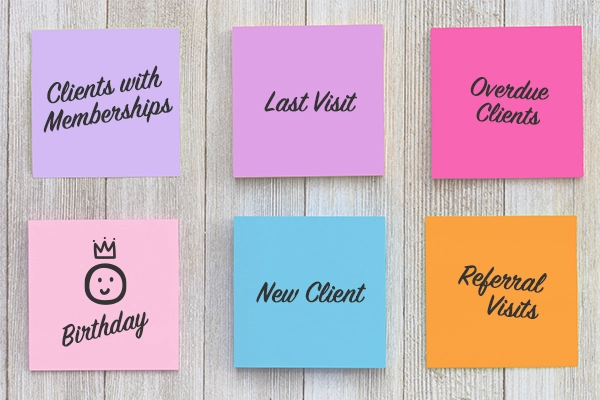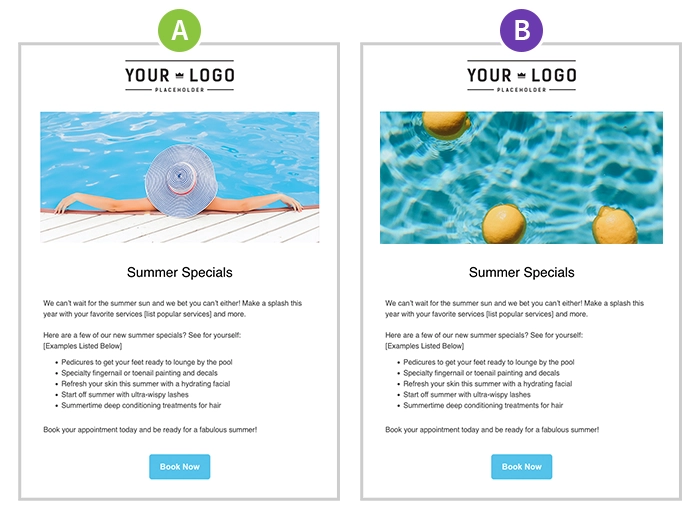 Perform A/B Testing
Not sure which subject line or image will lead to higher open rates? Use Meevo's A/B testing to try out multiple subject lines, call-to-actions, or imagery to ensure you send the most effective email to your clients.
Track Email Analytics
Meevo's powerful Email Marketing solution collects and displays all your email data. Open rates, click-through rates, bounce rates, and much more are always at your fingertips. Use your email analytics to better understand performance and make improvements that lead to real business growth.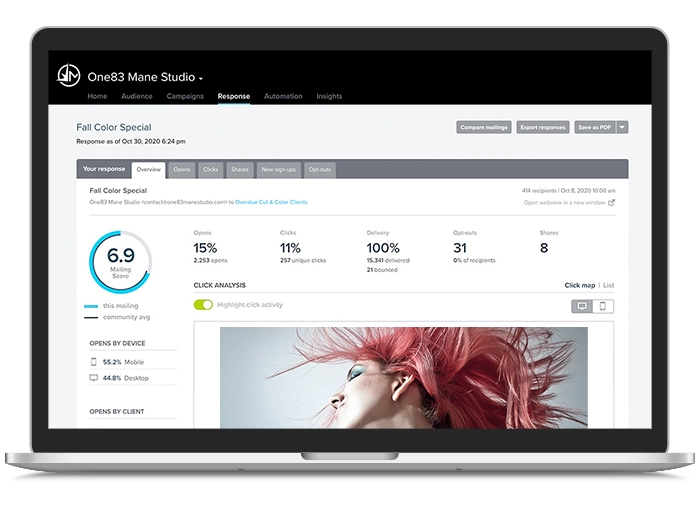 How to Make the Most of your Spa or Salon Email Marketing
Be Mobile-Friendly
Most people read email on their phones or tablets. Your messages need to be mobile-optimized to keep users from sending them to the trash folder.
Keep it Short
Your subscribers are busy people. Keep your emails short and to the point so your clients are more likely to read and respond.
Get Personal
Subscribers respond to personalized email messages that are relevant to them. If you have clients who regularly come in for a haircut, send them emails about your salon's hair services. If a client hasn't had an appointment in a while, you can send an email that nudges them to rebook and reminds them of the date of their last service.
Use Compelling Subject Lines
A good subject line gets people to open your email. It needs to be engaging and promising. Using A/B testing can help you figure out what types of subject lines get the best response from your email subscribers.
Benefits of Spa Email Marketing
An off-the-charts ROI is just one of email marketing's many benefits. Some of the other ways email marketing can help your salon or spa include:
Letting you share salon and spa news

Maybe you just hired a new stylist or began offering a new product. You can share the news with your email list, encouraging clients to book with your newest staff member or to learn more about the latest hair and beauty products you have in stock.
Connecting you to clients

With email, you can easily wish clients happy birthday, suggest a new product or service, or gently nudge them to book a new service if it's been a while. Your emails can create a bond between your salon and your existing clients, making them more loyal to you.
Increasing rebookings and leads

People get busy, and it's easy to forget a trim, wax, or root refresh. Your salon can send emails at regular intervals, reminding clients that they're due for a service. Email marketing also helps you connect to leads, encouraging them to book with your salon for the first time.
Boosting sales

Send emails about your latest promotion, offer a discount for booking a special service, encourage purchasing packages or memberships. Email marketing leads to increased appointments and product sales, especially if you make it easy for readers to click through to schedule their next service or buy products directly from you.