Spa and Salon Reporting: Know Your Numbers. Own Your Success.
To understand how your salon is performing, you need to know the numbers that matter most. Running and analyzing reports doesn't have to be hard. Meevo makes tracking salon performance metrics easy. Speak or type "Reports" into the Convobar® and Meevo will gather vital information and let you know what's working so you can strategize and stay organized as you build a successful spa or salon business.
Meevo Reporting Features
With 150+ reports available at the touch of a button, you'll have the data to improve and grow every aspect of your business. From salon payroll assistance to keeping track of key performance indicators, Meevo's reporting features open the path to success for your salon and spa.
KPI Reporting
Key performance indicators (KPIs) are essential for your salon's business health and longevity. Meevo led the way in KPI tracking in the beauty and wellness industry, strategies still used in our reporting today. Available only with Meevo, this powerful industry tool combines your KPIs in one place, so you can understand each employee's overall metrics in relation to your business goals.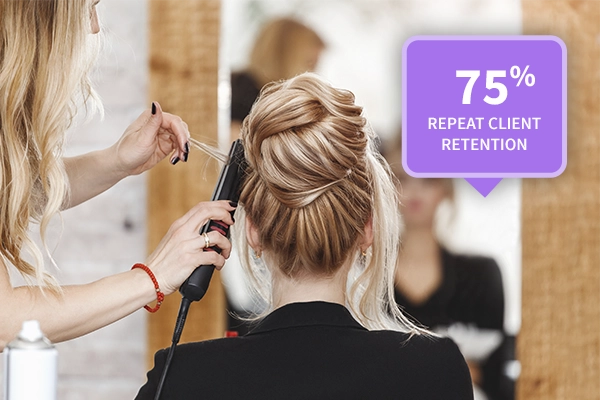 Client Retention
You want to keep your clients coming back to your salon or spa. How do you know how well you are doing? Meevo has detailed reports that display the clients retained and lost during a specified date range. Our reports analyze client visits during a selected month and calculates the retention of these clients over a user-defined number of months following. You'll have insight to know how you can impact the client experience, and ultimately, client retention.
Salon Payroll Assistance
Meevo enables you to configure payroll periods and calculate employee wages whether they are paid hourly, salary or by commission on sales or services performed. Meevo can accommodate multiple hourly rates per employee and service/package/retail and membership commission overrides. There are payroll deductions for shop cost, labor cost and advertising. Several payroll reports are available, so you understand how you are compensating team members, along with the ability to export payroll information and an integration with ADP.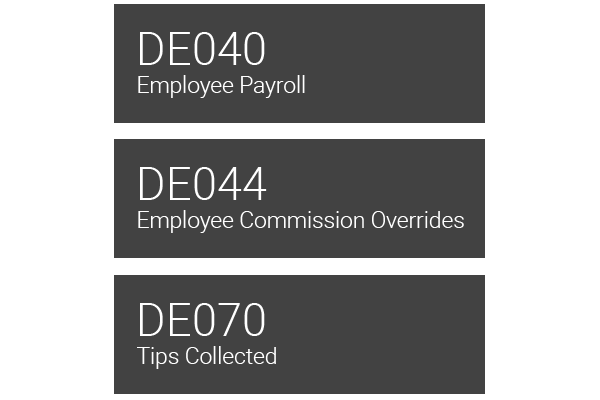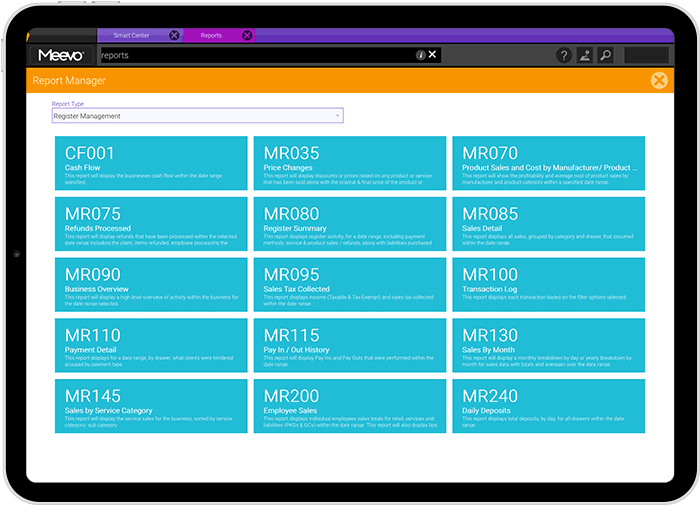 Salon Daily Sales Report
Run the Register Summary at the end of each business day to view all types of activity, including payment methods, membership sales, returns, liability summaries, and bank deposits.
Location-Based Metrics
Your regional managers will rejoice. They can form Location Groups within Meevo and run sales reports specific to only the salons or spas they oversee.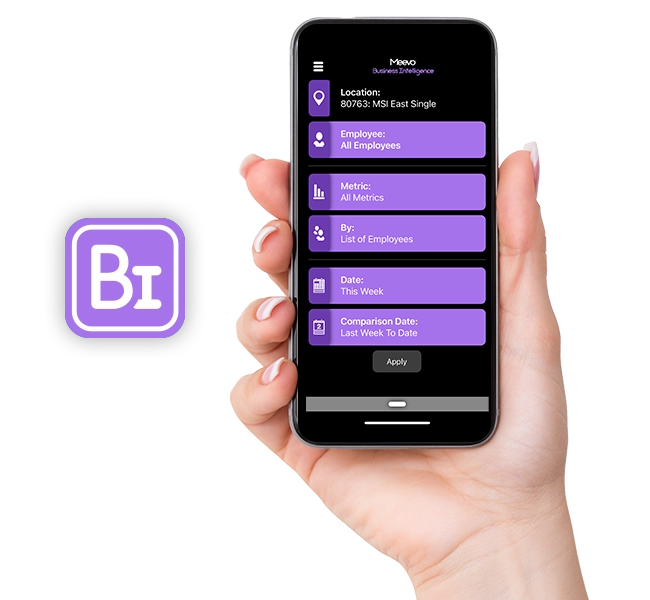 Meevo BI App | Business Intelligence in the Palm of Your Hand
Meevo Business Intelligence (BI) empowers you to get ahead of your business growth with key performance metrics and vital statistics right at your fingertips—anytime, anywhere.
Take control of your success with crucial real-time business insights and easily:
View employee and business data
Compare information across different date ranges and multiple locations
Set specific security access levels for your staff
Advanced Dashboards
Meevo's Advanced Dashboards empower you to make smart, data-driven decisions based on your most crucial metrics and historical trends, without having to run individual reports. They break down complex data in a simplified and easy-to-understand way that enables salon and spa owners and managers to make key business decisions using previous patterns and trends. The Advanced Dashboards provide insights on everything from client demographics, appointment traffic, and employee attrition to resource utilization, memberships, sales, and so much more.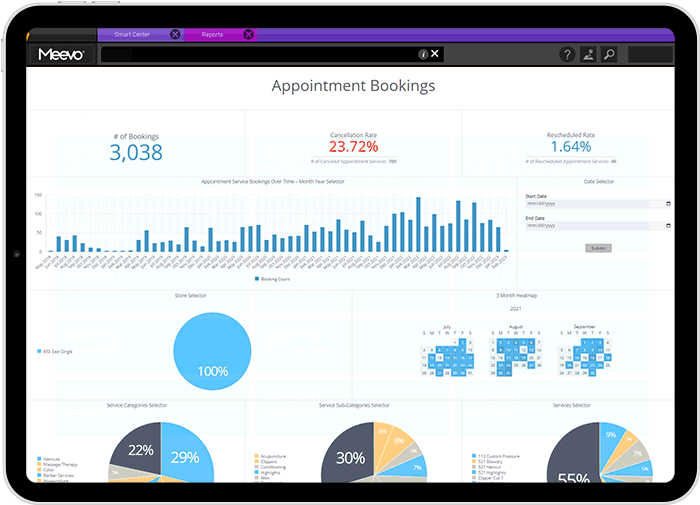 Salon Performance Metrics to Track With Meevo
Meevo simplifies reporting, allowing you to spend less time in spreadsheets and more time doing what you love—working with clients. Using our spa and salon software platform, you'll have detailed information on the following KPIs: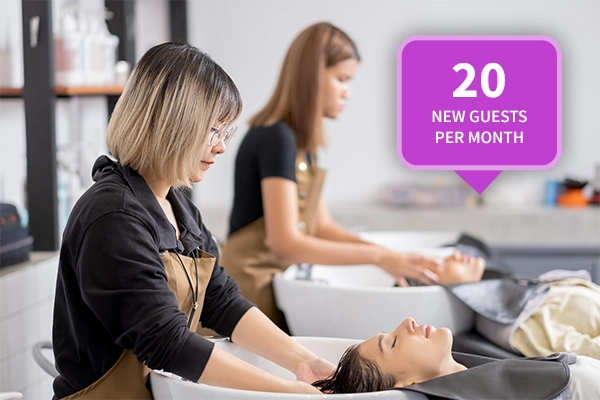 Salon Employee Performance Metrics
How are your service professionals performing, and do they have room for improvement? Meevo lets you track:
New clients per month: Which stylists are attracting the highest numbers of new clients? Meevo lets you see which stylist is creating the most buzz — and getting the most business — for your salon.

New client retention: Another important metric to track is the rate at which new clients come back to your salon. A repeat client is highly valuable for your business, and they're worth retaining.

Repeat client retention: Remember established clients when tracking employee performance. The more repeat clients return, the better your salon's revenue and reputation.

Frequency of visits: Do your stylists have something special that makes people book with them often? Tracking how often clients visit your salon aids with scheduling and promotions.

Average ticket: Some stylists are natural salespeople and can upsell easily. Tracking average ticket sales enables you to determine commissions and bonuses, and who may need coaching on upselling.

Productivity: Employee KPIs can show you the service professionals who are busy and where there's room for improvement. For example, a stylist might regularly run over their scheduled appointment times with clients, causing delays.
Client KPIs
Meevo's reporting features also show you details about clients so you can find ways to improve your relationships with them:
Missed opportunities: Some appointments go unbooked, which means less revenue for your salon. A report showing missed opportunities helps you see the revenue lost and provides the data you need to ensure appointments are filled in the future.

Guests due for an appointment: Clients get busy and forget to book their next haircut or spa treatment. Meevo's appointment recall listing report lets you see who's due for a service. Your front desk team or email campaign can then reach out to them to get their next service on the books.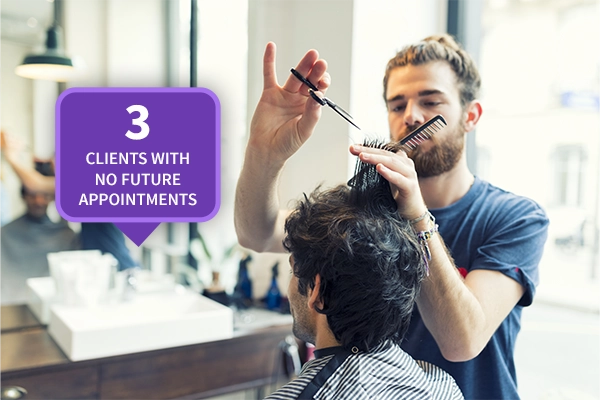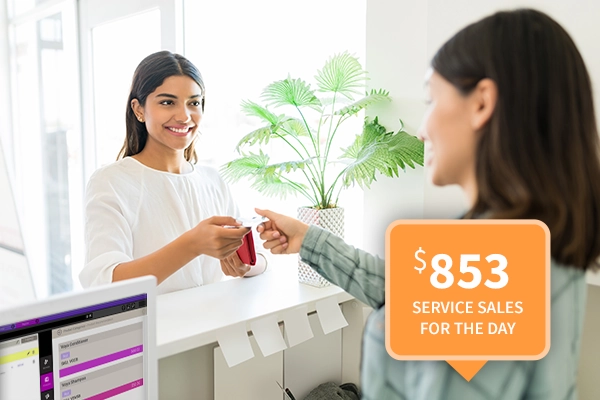 Sales and Performance Metrics
With Meevo, you can keep track of your salon's overall sales and performance using the following reports:
Register summary: Meevo's register summary report lets you see all activity in your register during a week, month, or custom range. It shows you the services paid for, payment methods used, and tax collected.

Sales rankings: Ever wonder what your most popular services are? Meevo makes it easy to see with our sales ranking report. You can also use the sales rankings report to evaluate employee performance.

Sales statistics: See at a glance how your salon or spa is performing compared to the same time last year or a month ago. The sales statistics report shows you where your salon excels and where there's room for improvement.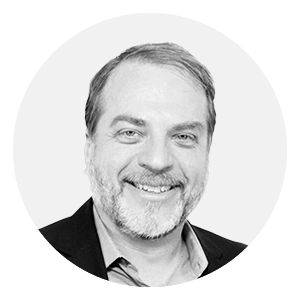 "For me, I'm reports driven. I love data. I love information. And Meevo's ability to come up with that and have it done in a concise way— where you can find it easily and it's actually accurate was one of my biggest factors for choosing Meevo."
Brett P., Owner of The Masters Salon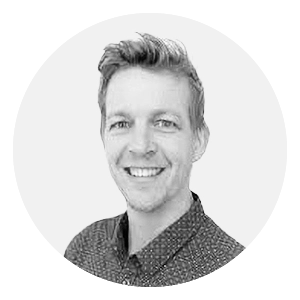 "There are so many reports that I've found useful as a business owner! I love the MA200 and MR085. We use the scheduling report for hourly projections to plan out the month ahead. We also use it to set team goals as well as sales and retail goals—and if we hit those goals, we make a bonus!"
Dustin R., Owner of 5ive Star Salon