What is a Meevo Ambassador?
Meevo Ambassadors are industry insiders, leaders, and influencers who are enthusiastic about Meevo and interested in supporting our initiatives.
In return for their collaboration, they'll receive exclusive first access to new Meevo features, lucrative referral payouts, industry recognition, and more. Participation in the Ambassador Program includes leadership opportunities within the Meevo Community, assisting in Beta testing, and contributing to marketing initiatives. If you or someone you know is interested in partnering with us, we'd love to hear from you!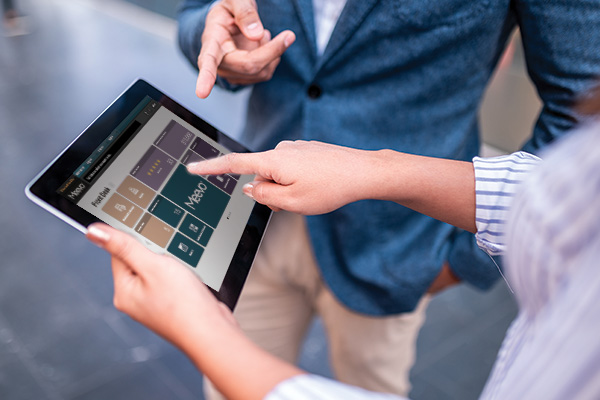 Become a Meevo Ambassador
If you're interested in participating, please click the button below to fill out a short 10-minute survey so that our team will know to get in touch with you regarding next steps.
Ambassador Qualifications
Active user of the software for at least 6 months
Influential leader within a thriving business
Knowledgeable about Meevo's features and functionality
Willingness to provide feedback and suggestions for improvements
Strong communication skills, both verbal and written
Agree to adhere to terms and conditions of the program
Meevo Certification strongly suggested but not required
Ambassador Commitments
Work actively to refer prospective Meevo clients
3 marketing posts / projects per year
Willing to serve as a reference to other prospective Meevo clients
Be a point of contact for others in same industry vertical
Promote new releases, changes and updates to Meevo as they come
Beta Testing new Meevo products / features
Leader in Focus Groups
Ambassador Benefits
Receive lucrative commissions for referring salons and spas to Meevo


$50 for a Meevo demo with a new prospect, paid within 30 days of demo completion
$500 for referrals who sign with Meevo, paid within 90 days after go-live

Exposure at events / on website
Industry recognition and reputation
50% off Meevo Certification courses
Meevo Ambassador Referral Submissions
If you are already a Meevo Ambassador and would like to refer a salon or spa to us, please submit their information here.