Refer & Get Rewarded
Is a salon or spa you know a perfect fit for Meevo? Refer them today and you will be rewarded.
For each qualified referral you submit that demos Meevo, you will receive $45.
When the business you referred goes live with Meevo, you will receive $100.
Terms and Conditions
New referred client must sign up/purchase subscription within 90 days of referral submission.
Referral compensation for new Meevo customers is payable after the business goes live with Meevo (within 90 days of go live).
Program excludes MSA customer account referrals for locations included in MSA.
Program excludes referrals for additional locations belonging to an existing client.
Qualified referrals must have had no prior connection with MSI for 90 days before referral.
Current MSI clients cannot be referred.
Former clients referred must have terminated more than 90 days prior to referral.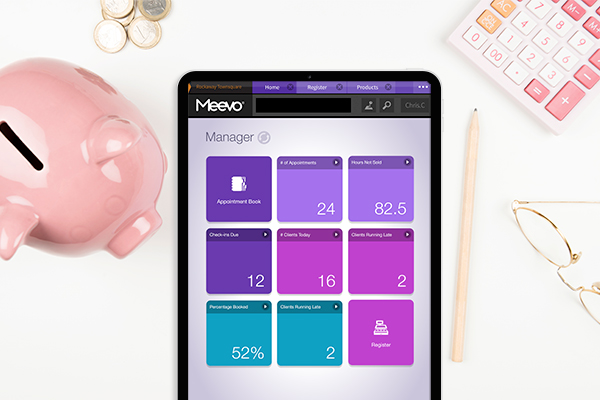 1. Complete Our Referral Form
Fill out the short form below about yourself and your friend.
2. We Contact Your Referral
We'll connect with your friend and schedule a Meevo demo.
3. You Get Paid!
Receive $45 per demo and $100 per new Meevo business.
Frequently Asked Questions
How many referrals may I submit?
+
You may submit as many referrals as you'd like!
Do I have to be a Meevo client to refer a potential new customer?
+
To be eligible to receive compensation for referring a potential new customer, you must be a current client who has been with Millennium Systems International for at least 5 months.
When will I receive payment?
+
You will receive $45 within 30 days of a completed Meevo demo and $100 within 90 days after the customer you referred goes live with Meevo.
Start Earning Rewards
Send us your friend's referral information below to get started!