Employee Management Software: Set Your Employees Up For Success
From creating employee schedules to managing their time on the clock, your salon or spa needs a streamlined way to manage your staff.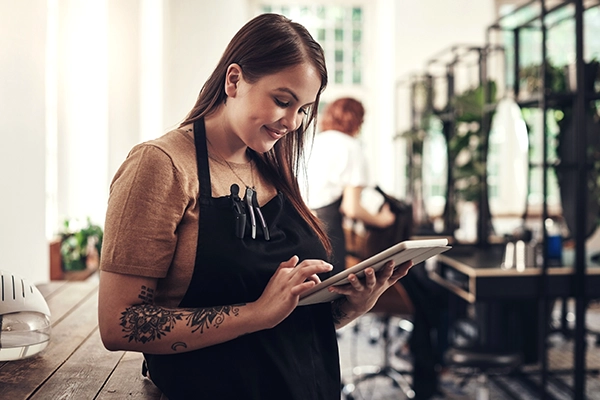 Meevo's Salon Employment Management Software Features
Meevo is much more than an appointment booking software program. Its features simplify all aspects of your human resources (HR) processes. Consider the software HR in a box.
Meevo salon and spa employee management software does it all for you, from giving your staff an easy way to clock in and out to calculating payroll and commissions, and developing a plan for pay raises and promotions. Meevo's easy-access employee management features make it simple for you and your employees to do great things for your business.
Clock In and Out
Keep track of employees' comings and goings with our sleekly designed Time Clock. When a staff member arrives for the day, Meevo greets them with a message that reminds them to clock in. At the end of their shift, a similar message prompts them to clock out, making your time tracking more accurate. Using the Time Clock, your staff can record their breaks and work activities throughout their shifts.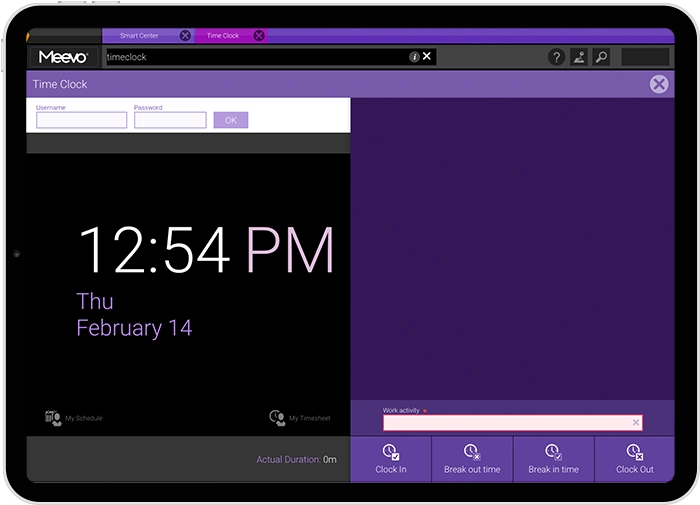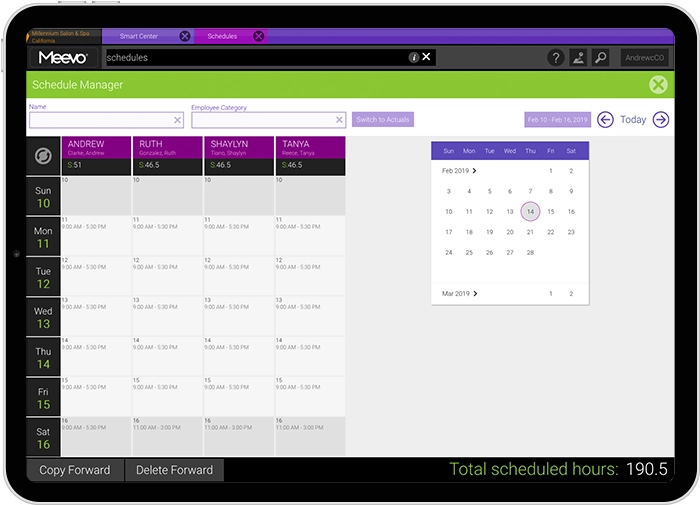 Scheduling Manager
See the calendar week at a glance with Meevo's Scheduling Manager. You can schedule hours and time off with copy and paste or a simple click. If you need to edit that week's schedule, you can do so with ease. The Scheduling Manager simplifies a complex process saving salon owners precious time.
Payroll Management
Meevo makes payroll a breeze, even if you have different compensation plans for your service providers. Meevo enables you to configure payroll periods and calculate employee wages whether they are paid hourly, salary or by commission for sales or services performed. Meevo can also accommodate multiple hourly rates per employee and service/package/retail and membership commission overrides. In addition, there are payroll deductions for shop cost, labor cost and advertising.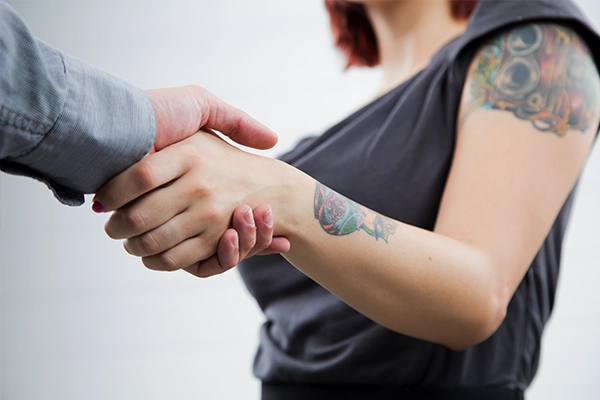 Promotions and Raises
Reward employees for their hard work and talent by setting up and scheduling promotions, raises, and other perks. Meevo lets you activate new Employee Templates on the day you promote your employee and plan for operational expenses, like price and pay increases.
Global Management
Service professionals working at multiple-locations only need one Meevo profile. Our software makes it easy to share staff profiles globally and streamline their login process with one username and password across all your salons or spas.
How Meevo Salon and Spa Employee Management Software Simplifies Your Life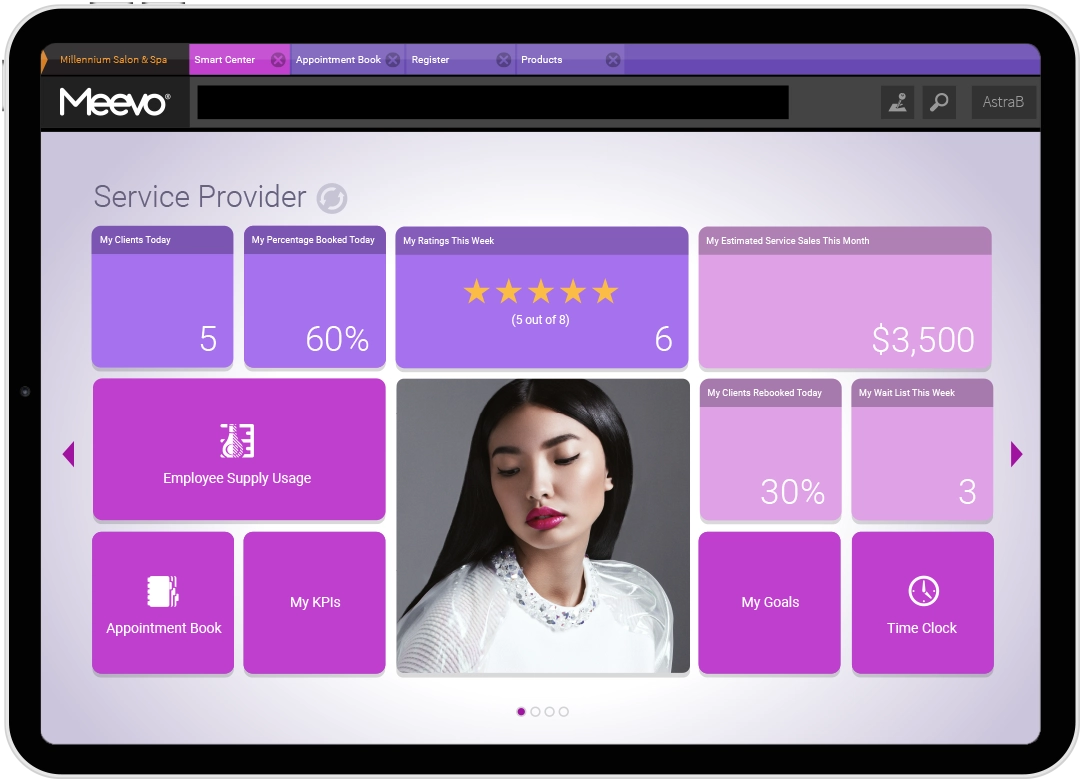 A salon or spa has many moving parts, including changing stylist schedules and fluctuating client demand. As employees stay on your team longer, you want to ensure the price charged for their services and pay rate reflects their seniority and talent. Employee management software helps you stay on top of scheduling, raises, and promotions. Some of the other ways employee management software can simplify your life as a salon owner include:
Reduced scheduling mistakes

With Meevo, you can see your salon's schedule upfront and at a glance. Avoid guesswork when setting employee schedules. You can also see who's requested time off so you don't schedule them during vacation or on personal days.

Accurate employee timekeeping

Meevo automatically reminds employees to clock in and out, reducing mistakes in timekeeping. Using software-based timekeeping methods also cuts down on paper usage and administrative complexity.
MULTIPLE-LOCATION PAYROLL SETTINGS

Meevo enables a multi-location payroll setting for businesses with employees working at multiple locations but pay them from a home location.

Regular advancement

Increase staff retention by keeping raises and promotions consistent. With automatic, scheduled price and pay updates, you don't have to spend hours manually configuring your staff's details.

PAYROLL FLEXIBILITY

Meevo makes it simple to pay employees, even with different compensation plans. With Meevo, you can configure payroll with tiered or sliding commissions, retail percentage, or deductions.
Schedule a Meevo Demo
See for yourself why 100,000s of salon and spa leaders like you have fallen in love with Meevo. Schedule a free personalized consultation.