Manage Client Preferences and Create a Personalized Experience
Meevo helps you impress your clients time after time by showing them they matter. It's all in managing the simplest details. With client management, you easily collect and track data to personalize their visit, know their preferences for easy booking, and save notes on their profiles for future reference. (Trust us, they'll be back again.)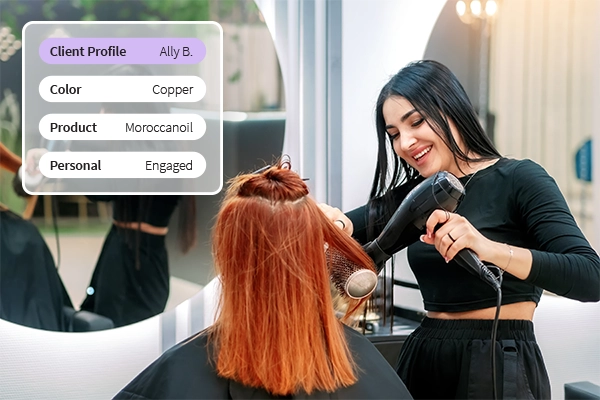 Salon and Spa Client Management Software Features
The little things matter most when building relationships with clients. Meevo's spa and salon client management software makes it easy to keep track of the details, including clients' style preferences, latest color, favorite products, what's going on in their life, and more.
Our salon and spa client management software contains multiple features that help you improve the client experience, increase retention, and boost revenue.
Customized Preference Profiles
With Meevo, you can create personalized profiles for each client through custom User Defined Fields. Create an exceptional salon or spa experience for your clients with the right data. When you create a custom profile, you can get gather information such as:
Robe size
Beverage of choice
Allergies
Avoidances or dislikes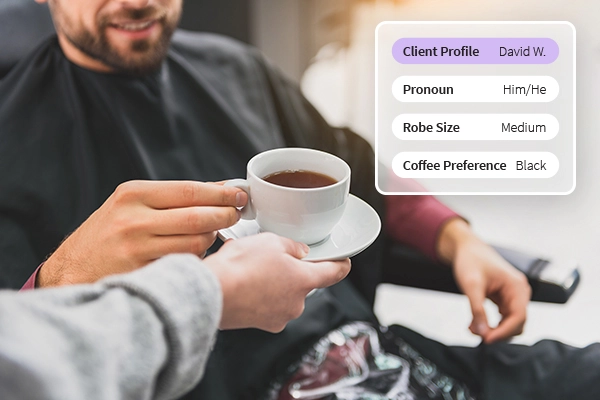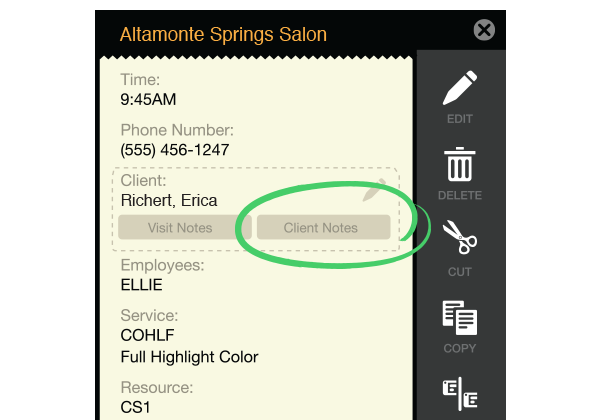 Get the Details Right
You can jot down anything in Client Notes, from their service preferences to conversation bites. What client wouldn't be impressed that you remembered her daughter's wedding and how she wears her bangs from her last visit?
Family Booking Options
Spa client management software makes it easy for families to book appointments together. Use the software to link family members' profiles. You can also assign one person as the head-of-household. The head-of-household can schedule appointments for any minors in the family and pay for all services together at checkout.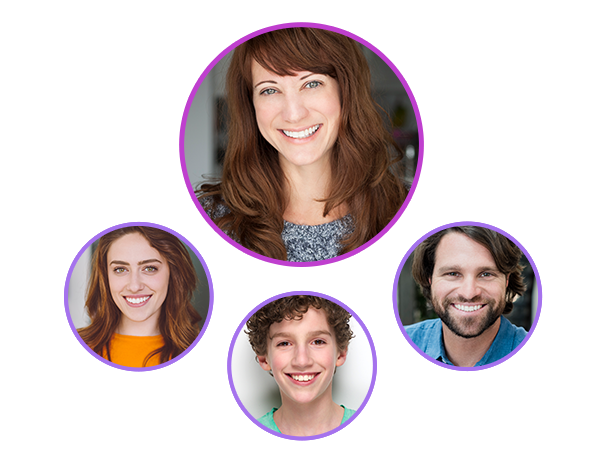 Eliminate Duplicate Profiles
As your business grows, Meevo's Intelli-Merge is smart enough to recognize duplicate profiles across the system. It prompts you to merge them into one, eliminating "junk data" and confusion.
Access From Multiple Locations
Pull up a client's history and notes from any appointment location; any front desk. The client's information is always up to date and accessible for convenient booking and checkout.
Why Use Salon Client Management Software?
Salon client management software creates a better customer experience while easing the burden on your stylists or service professionals. Your team will have all the details about a client at their fingertips, even if it's their first time working with a particular guest. Using salon and spa client management helps your business: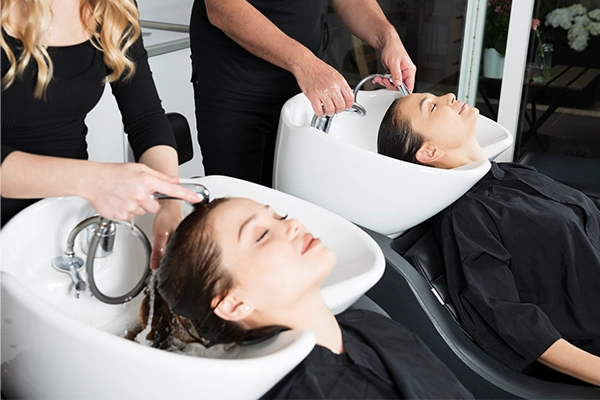 Increase Retention and Encourage Loyalty
Clients love it when their stylists form a connection with them. Taking and keeping notes on each client's preferences and life events boosts loyalty and keeps your clients coming back for more.
You can use your client management software to build a loyalty or membership program, leading to more devoted clients and higher retention rates. Based on your clients' preferences, you create a program that offers discounts on the services they use most or that encourages them to try additional services with your spa.
Improve Your Marketing Efforts and Boost Revenue
Knowing your clients' preferences lets you better market your salon or spa services to them. Client management also creates the opportunity to upsell clients or recommend additional services. For example, a client who always comes in for a haircut may be interested in buying products to maintain their style or scheduling a wax or dye appointment.
Simplifying the booking process makes it easier for clients to return, which means fewer open appointments and more revenue for your spa. Allowing clients to visit multiple locations means they can continue to use your salon even if they move, helping you retain clients and keep revenue flowing.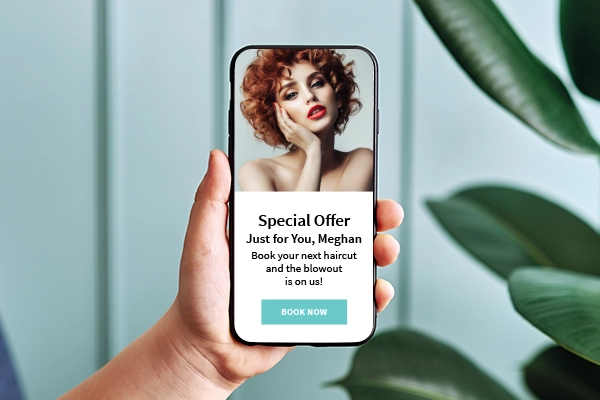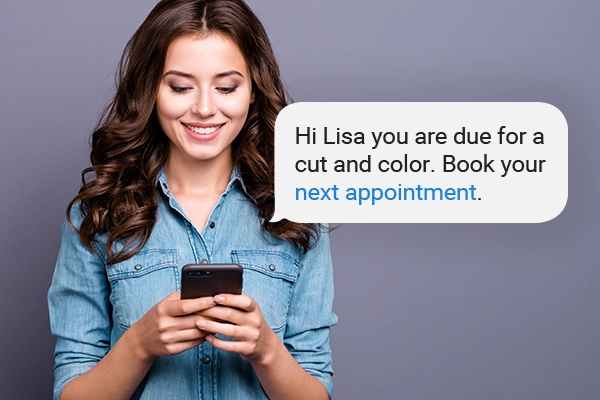 Streamline Booking and Reduce Complexity
With client management software, you can see when customers are due for a follow-up appointment and can send a gentle nudge their way. A client management system also makes it easy for people to rebook services or book their next appointment.
Mistakes happen, but Meevo's client management system is smart enough to recognize duplicate clients and eliminate complexity. If two similar profiles appear in the system, it automatically merges them, minimizing confusion and ensuring clients get booked for the right services.
Schedule a Meevo Demo
See for yourself why 100,000s of salon and spa leaders like you have fallen in love with Meevo. Schedule a free personalized consultation.