Maximize And Manage Your Resources
Manage your equipment (and business) on a whole new level. Meevo makes it easier than ever to book guest services and coordinate with your spa's available resources. The perks: define room capabilities within the software, set maximum capacities per resource and auto-rotate them on the schedule.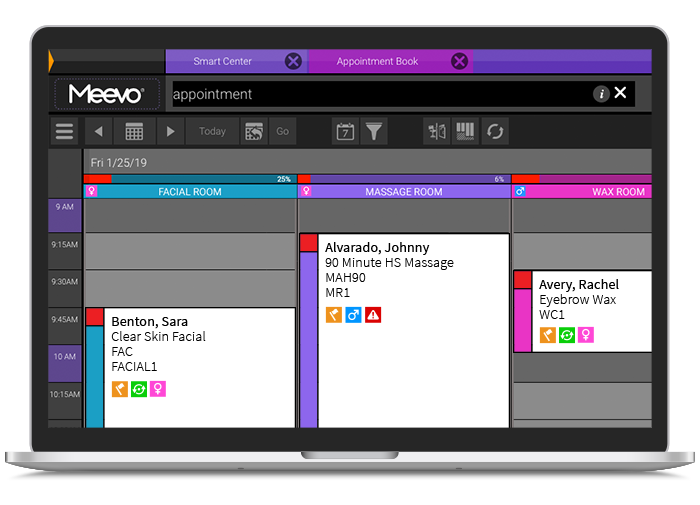 Resourceful Booking
Instead of booking appointments by employee, do it by resources. Meevo's spa scheduling software ensures all necessary service rooms are open before you book a client (because a salt room facial requires the salt room, after all). For scanability, you can designate each resource with a color scheme in the Appointment Book.
Divide And Conquer
Associate each service room with applicable capabilities for seamless scheduling. For instance, defining a room with a higher client capacity lets you book couples massages, while appointing a room with a partition allows for dividing and double-booking the space.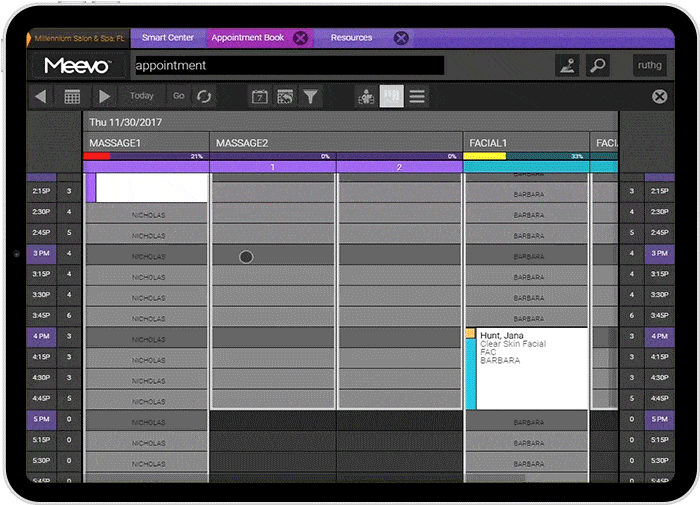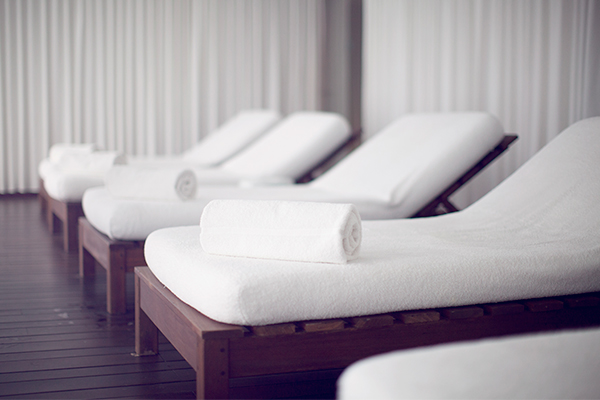 Rotating Is A No-Brainer
Prevent the overuse of rooms and equipment (plus the wear and tear that comes along with that) by setting Meevo to automatically re-configure resources on the schedule. Spreading the love equally is easy when you don't have to think about it.