Membership Options, Your Way
Offering salon or spa memberships is a surefire way to increase client retention and securely save and manage client information through a HIPAA compliant platform. With Meevo's advanced configuration powers, you can effortlessly set-up and manage packages of all kinds, including family sharing, swap and split options, freezing abilities and more.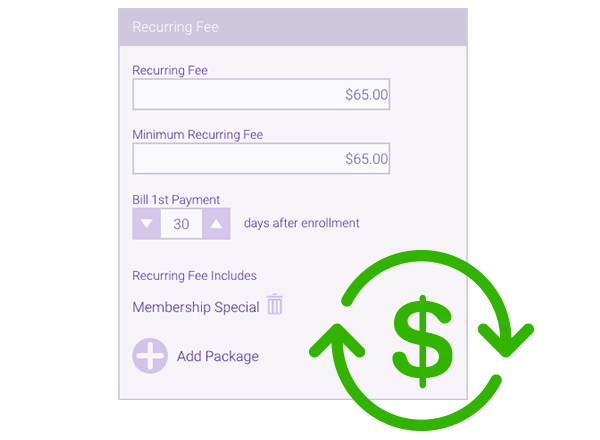 Automate Your Billing
Meevo will automatically charge clients their membership dues (it's one less thing on the front desk's to-do list). If payment isn't collected properly, our platform will alert you.
Employee Perks
Reward your team for their hard work with discounted pricing on products and services via Employee Memberships. If employment ties become severed, that membership will proactively cancel that day.
Swap And Split Packages
Clients have ever-changing lifestyles, and your membership options can reflect that. Allow them to swap services (i.e. deep conditioning treatment or blowout) or split services (i.e. 90-minute massage or three 30-minute massages)—and let Meevo's Register keep track of it all.
Multi-Location Access
Don't limit your VIP clients. Make it convenient for them to book accrued membership services at any of your locations—whether they're down the street or on a business trip.
Request A Meevo Demo
See for yourself why 100,000s of salon & spa leaders like you have fallen in love with Meevo.