Works Well With Others
Supercharge Meevo with powerful business boosting add-ons and third-party partner integrations—all accessible in the MeevoXchange®. Choose your favorites, then take your management, marketing and client service to the next level.
Business Boosters (Add-Ons by Meevo)
Advanced Dashboards
---
Meevo's Advanced Dashboards will help you gain insight on the metrics that you care about most: Appointment Book, Service Sales, Retail Sales, Package Sales, Gift Card Sales, Membership Sales, and more!
Booking Agent
---
Simplify how you manage complex bookings with the increased flexibility and control offered by Booking Agent. Worry less about booking and let Meevo's powerful Scan for Opening engine do the hard work for you.
Client Intake Forms
---
Use this paperless solution to easily collect basic information from clients that automatically syncs with Meevo including first and last name, email address, phone number, preferred services, and much more.
Docs & Forms
---
Create customizable and mobile-friendly service-related forms such as medical forms, lash consent forms, waxing forms, waivers, and more. This integration automates, populates, and saves important documents for each client within Meevo.
eGift
---
Increase revenue and build client loyalty with eGift. Perfect for gift-giving, this quick and simple way to offer online gift certificates integrates with your Meevo software to allow for seamless and fast transactions.
Meevo Business Intelligence
---
Take control of your success with real-time business insights right at your fingertips with Meevo Business Intelligence (BI). View your key performance data, compare by different date ranges, and drill down to the employee level to see how your staff is performing—anytime, anywhere.
POS & Payments
---
MeevoPay is payment processing embedded within Meevo for ease of reporting and reconciliation. MeevoPay delivers low rates, industry-leading fraud detection, comprehensive POS options and faster funding so you can unlock profitability with less hassle.
Online Booking
---
Give your clients the added convenience of booking an appointment 24/7 and free-up time at the front desk. This complimentary online booking platform is intuitive, user-friendly, and integrated into every aspect of Meevo.
Payment Plans
---
Meevo Payment Plans are a simple way to help boost sales, increase cash flow, and provide freedom for your customers. Payment Plans break down large purchases for your customers and allow them to pay for things they really want but can't purchase with a single payment.
Self Check-in Kiosk
---
Let customers check themselves in for appointments with Meevo's Self Check-In Kiosk, creating a Deskless Front Desk that allows Service Providers to focus on their customers, retail sales, and rebooking enabling a contactless experience.
Students & Teachers
---
Schools can enjoy the added convenience of tracking students and teachers separately from employees in Meevo. Students and teachers each receive unique profiles, so they can easily keep track of student service time, and run reports dedicated to their programs.
Walk-In Manager
---
Let Meevo effortlessly handle your client walk-in experience with the integrated Walk-In Manager. Satisfy the in-person or online client with a kiosk and online waitlist to help you keep your queue organized.
Yield Management
---
Adjust the prices of services in response to market factors, such as demand or competition, to maximize revenue!
Payroll Solutions
---
Run Powered by ADP and Workforce Now Powered by ADP will enable you to seamlessly submit your payroll periods directly from Meevo into ADP, saving you time and cutting down on errors.
Client Financing Solution
---
CareCredit's integration into Meevo is designed to help spas and salons save time, streamline the payment process, minimize human error and provide clients with promotional financing options available with the CareCredit credit card to make it easier to purchase treatments and procedures.
Employee Tipping Solution
---
Tippy provides beauty and wellness professionals with free, real-time access to their tips, all while saving salons and spas the processing fees on the tips. Tippy also offers a robust mobile application that helps financially empower and motivate employees.
Overdue EFT Collection
---
Track EFT Recovery and implement early efforts to prevent delinquency. Transworld Systems provides better tools for accounts receivable, debt recovery, and past due accounts to increase cash flow.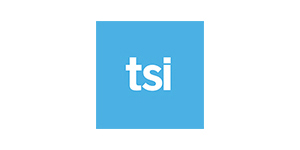 Employee Tip Connector
---
The Wisely® Tip Connector allows employees to conveniently access their hard-earned tips faster than ever through a secure automated solution. Owners & managers save time manually calculating and allocating tips while service providers benefit from speedier tip payouts.
Account Management
---
Import your data from Meevo into QuickBooks Online or QuickBooks Desktop saving you and your accountant both time and money. You must have a QuickBooks account for this integration to work.
Marketing & Communications
Client Communications
---
Demandforce is a complete client communication and reputation management solution that helps salons and spas attract and retain clients, boost online reputation, and to grow.
AI-Powered Smart Scheduling
---
REACH.ai is a smart scheduling platform for salons & spas that automatically fills last-minute appointments, cancellations, and quiet times, guaranteed. This AI-driven resource also improves local SEO, manages reviews and delivers personalized client communications to drive increased bookings and revenue.
Two-Way Texting
---
Improve customer service and satisfaction and let clients text your business with Textel. Send and receive text messages in Meevo to clients and employees using your business phone number.
Blast Texting
---
Textel Blast lets you quickly send messages en masse to guests and employees. Send personalized promotions, offers, and news about your business. Import lists instantly with Meevo client import.
Consultation & Imaging Software
---
Elevate your consultation experience and impress every patient with TouchMD. TouchMD is a visual consultation and imaging software platform for plastic surgery, medspa, and dermatology practices.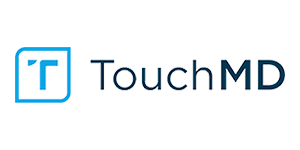 Virtual Assistant
---
Save time and effortlessly book more appointments with TrueLark's AI-powered communication platform that texts guests back to answer detailed questions, schedules new clients, and even makes personalized upsell recommendations to maximize your revenue potential, all in a friendly and on-brand voice.
Custom Mobile App
---
Fuel your marketing, client retention, FOV and so much more with Salon Clouds Plus mobile app that helps clients discover everything that's important about your salon or spa right at their fingertips.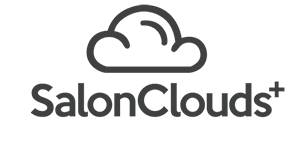 Virtual Guest Consultations
---
Connect face-to-face with your clients during the virtual consultation call from any device. Salon Clouds + Tele also allows for virtual staff meetings and interviews to safely take place.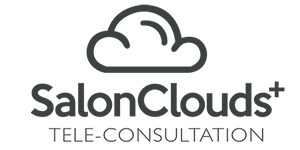 Geo Check-In
---
SNAP lite is a two-way texting system that allows you to send and receive text messages to your clients. Included in this is a contactless geo check-in feature which allows you to check customers in remotely and safely.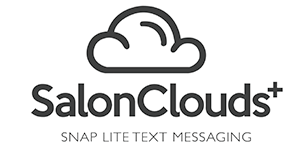 Online Retail Store
---
The SalonCloudsPlus e-commerce store allows you to sell your retail brands and products, offer free shipping or coupon codes on set orders, manage shipping and inventory, access reporting, and more. Promote your online store on your website and social media platforms to help drive sales.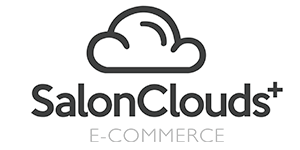 Online Retail Store
---
SalonInteractive empowers salons to take control of their retail potential and effortlessly provide guests with their favorite products available through a free and personalized online store. SalonInteractive's eCommerce platform helps salons maximize their retail revenue, without having to carry inventory or handle shipping.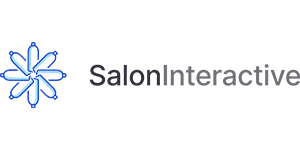 Exclusive Partner KPI Trackers
Eufora
---
Eufora KPI Smart Centers are exclusively designed to give you easy access to the data you need and want based on the metrics Eufora National Trainers coach to. These allow you to assign and see the exact metrics you're looking for that are specific to your role.
Paul Mitchell
---
Paul Mitchell KPI Smart Centers have been selected to place the most requested information and key performance indicators right at your fingertips, allowing you to easily measure and affect business outcomes.
Strategies
---
Stategies KPI Smart Centers are designed to create easy access to the functions, critical numbers, and reports Owners/Leaders, GuestCare Team Members, and Service Providers need every day—keeping the focus on what's MOST important to a Team-Based Business.
Summit
---
Summit KPI Smart Centers were designed and created exclusively for Summit Salons. They are customized to measure your success with the exact metrics Summit coaches use, based on your role in the business.
Qnity
---
Qnity KPI Smart Centers are created to give you easy access to the data you need and want based on the metrics Qnity coaches to. This allows you to assign and see the exact metrics you're looking for that are specific to your role.
Paging System
---
Stay up-to-date on in-house communication and keep track of your appointments without interrupting clients. The JTECH paging system syncs directly to the Meevo Appointment Book.
Vein Scanner
---
Automate time management and eliminate errors. This biometric scanner uses the back of a user's hand to provide a fast and accurate time clock that integrates directly into Meevo.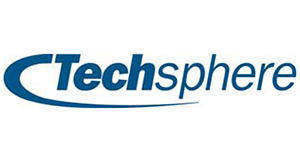 Purchase Order Integration
---
Avedas integration with Meevo allows for a time-saving, efficient reordering process of your Aveda inventory. Submit a purchase order in Meevo, then log into the Empowered Ordering system to apply promotions and points before finalizing your order.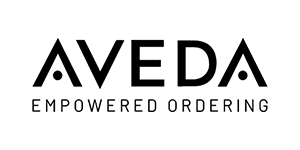 Intelligent Color Management
---
Vish helps salons eliminate color waste, grow color profits, and better price your services to increase revenue. Easily capture all formula details, eliminate the need to input manual color notes, ensure consistent color is always mixed, and view in-depth analytic all in one place.