'Tis the season when sweater weather gives way to the busyness of the holidays. Which makes it a perfect time to share your attitude of gratitude with the people who mean the most to your business: your staff. Giving thanks increases all the feel good vibes while boosting productivity, employee retention and long-term success.

20 fun and effective salon and spa staff appreciation ideas:
1. Cheers from Peers
Create compliment cards for staff to write glowing praise to each other and get those warm and fuzzies going.
2. Letters of Appreciation
Write your own handwritten letters about the growth you've seen in your staff. A little goes a long way when you say thanks for something specific and how much they're valued.
3. Hold a Contest and Give Prizes
Contests are a great team bonding experience and revenue booster. Announce prizes for whoever has the most referrals, highest pre-booking rate or average ticket at the end of the year. Set staff up with their own customized Smart Center so they can track their success.
4. Throw a Special Holiday Celebration
It's a no-brainer to celebrate the bigger holidays of the year. But why not break out the bubbly for smaller ones too? National Coffee Day and Make Up Your Own Holiday Day spring to mind.
5. Host an Ugly Sweater Day
Ahh, the good 'ol ugly sweater. Whether it's in line with the holiday season or just plain silly, allow your staff to show off their creativity and sense of humor.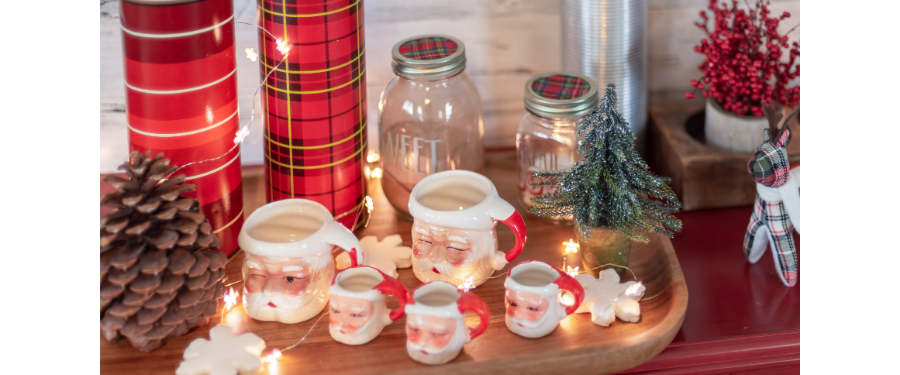 6. Festive Snacks at Work
Everyone loves a surprise treat. You can bring donuts or cupcakes (classic), cheese and charcuterie (classy) or a build-your-own-breakfast bar (for the overachievers).
7. Take a Turkey Trot
Gather the troops the day before or early morning of Thanksgiving for a group run, walk or hike. Teams that play together, stay together!
8. Try Fun Perks
Half-day Fridays aren't only for summertime. And when work-life balance is one of the top factors employees consider when choosing to take or leave a job, it'd be a good thing to try other times of year. It makes work more exciting and frees up staff to tackle their to-do list.
9. Hand Out Year-Book Superlatives
Create end-of-the-year high school-esque superlatives for each team member like "Most likely to…" "The best at…" It's a great way to lighten the mood and keep your team motivated.
10. Get Team Shirts
If you haven't already, get your team matching shirts from your salon or spa. Nothing unites a group like some cute swag that they can wear both to work and out on the town.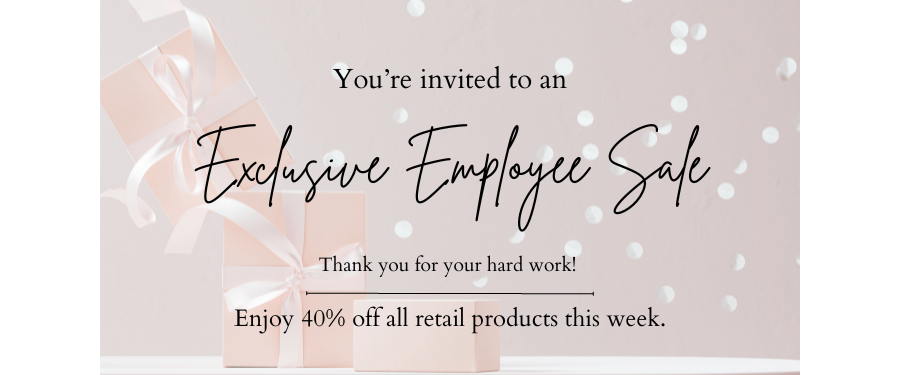 11. Surprise Discount Week
Offer employees exclusive discounts and offers as a surprise 'thank you.' You can set these up in your Meevo Register and even offer an extra code to share with a friend.
12. Celebrate Milestones
Run some key reports to find out and recognize who has hit big revenue goals or who has been dedicated to your business the longest and celebrate together!
13. Team Bonding Time
Put together a pizza night, bowling extravaganza, or mix it up with laser tag. Get everyone involved and make a night of it.
14. Save Them Valuable Time
Whatever you can do to make your employees' lives easier and streamline their workload is always a win-win. Set them up with time-savers like mobile check-in or chairside checkout so staff can focus on what they do best.
15. Keep Them Informed
Whether you keep a bulletin board in the back or send weekly recap emails, keep your team in the loop with everything new going on so they're on the same page.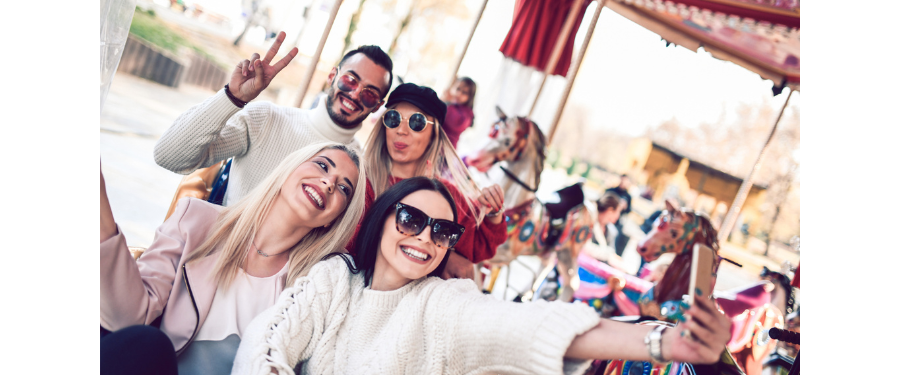 16. Plan an Annual Outing
Close your salon or spa for the day to create an outing or trip where you can work on mingling and team bonding.
17. Take Suggestions
Ask employees how you could improve their work lives either directly or through anonymous notecards. Put the good ideas to use to show your team members they are truly valued.
18. Keep the Training Going
Not only does continued training bring a change of pace, but it also boosts confidence, skill set and engagement. In fact, 92% say that the right kind of formal workplace training impacts their job engagement positively. Just keep it relevant and fun!
19. Put Your Best Foot Forward
Good manners go a long way. Take the time to get to know your team and foster a sense of belonging through respect and politeness.
20. Start a Mentoring Program
Integrate new members into your team more quickly by giving them a buddy to help show them around. This fosters a sense of unity, accountability and creativity. Plus, new team members will feel more loyalty to your business.
Get ready to engage and inspire your team this holiday season and beyond!
Use these ideas to express appreciation for your one-of-a-kind team and remember that a little gratitude goes a long way! It can boost motivation, staff loyalty, and a positive workplace culture. The perks are endless (including a boost to your bottom line!).
In what ways do you like to thank your employees? Let us know on Instagram @meevobymillennium or on our Facebook page.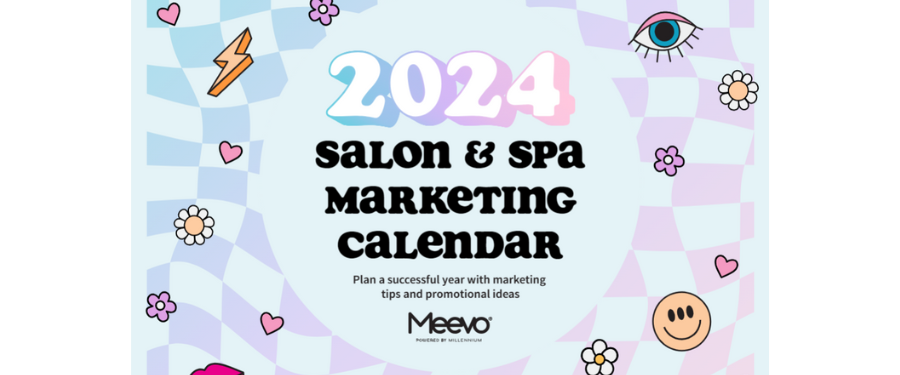 Level Up in 2024 with our annual Salon and Spa Marketing Calendar!
Our most popular resource of the year has arrived! Download our special edition annual Salon and Spa Marketing Calendar for monthly promotional ideas focused around the seasons, marketing tips and best practices, and so much more! Wishing you the best of luck in the new year ahead!