Email Marketing Made Easy
Create beautiful emails, customized with meaningful messages that drive engagement and business results through our Email Marketing solution. Connect your data, build target audiences, and create personalized campaigns with dynamic features, all available within our Meevo Marketing suite.
Powered by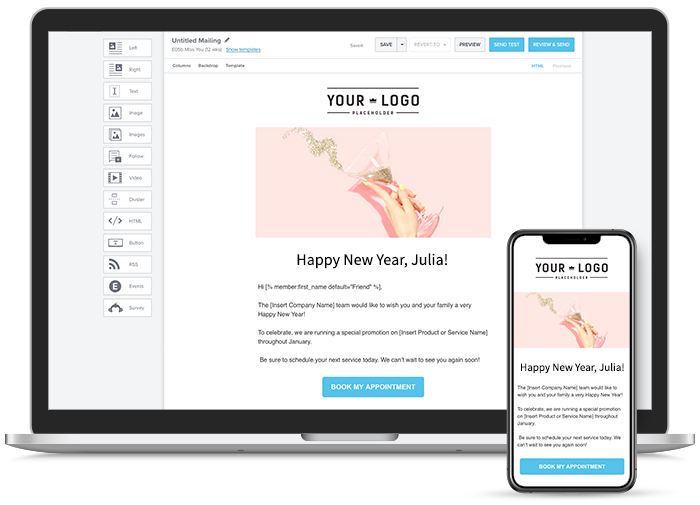 Automated Campaigns
Create automated email campaigns that send your communications to specific audiences at predetermined times to maximize the effectiveness of your emails and ensure your business is always top of mind.
Preloaded Templates and Images
Easily create beautiful, engaging emails with hundreds of preloaded, pre-written industry email templates and images to celebrate any event, holiday, or occasion. Our team routinely adds additional photos to ensure your business can always deliver personalized emails that result in more booked appointments and additional revenue.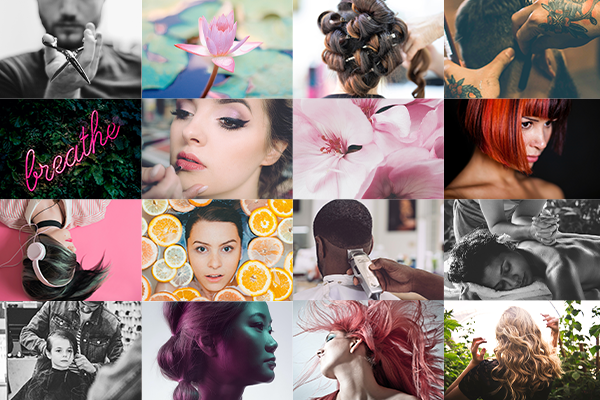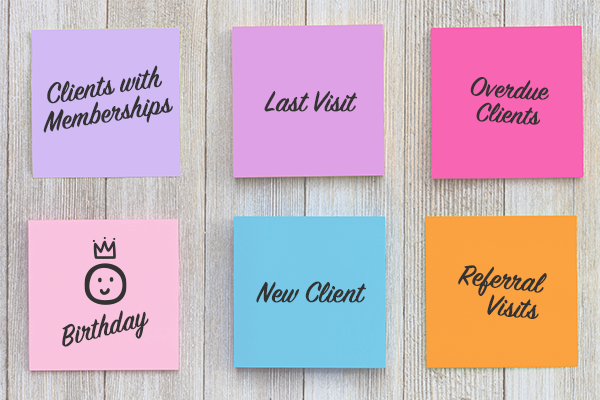 Segmented Customer Lists
Meevo makes it easy to upload segmented customer lists so you can send personalized emails to the right audience at the perfect time that lead to higher open and engagement rates. Use your lists in one-time emails or as part of a larger campaign to always keep your brand front and center with your audience. Examples include New Clients, This Month's Birthdays, Overdue Clients, and Client Loyalty Members.
A/B Testing
Not sure which subject line or image will lead to higher open rates? Use Meevo's A/B testing to try out multiple subject lines, call-to-actions, or imagery to ensure you send the perfect email to your clients.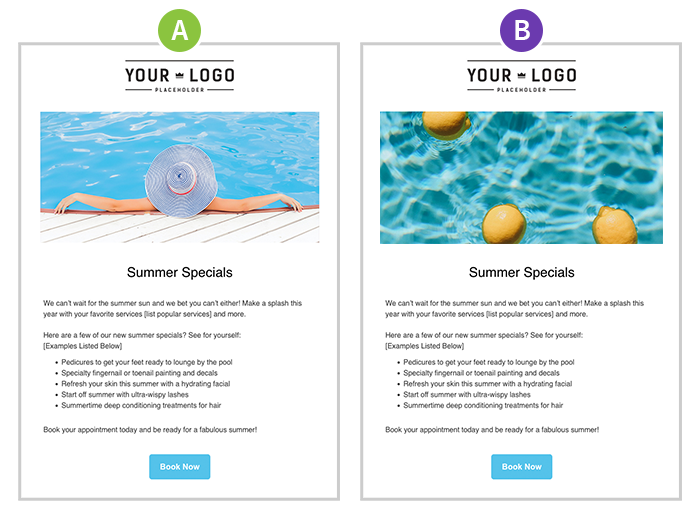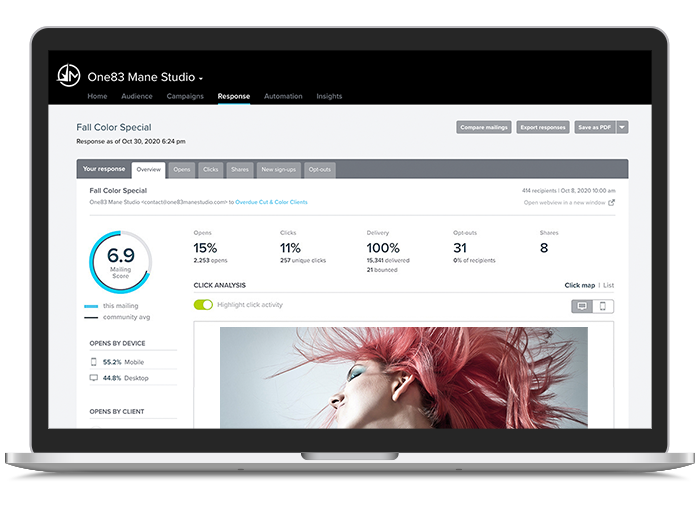 Email Analytics
Meevo's powerful Email Marketing solution collects and displays all your email data. Open rates, click-through rates, bounce rates, and much more are always at your fingertips. Use your email analytics to better understand performance and make improvements that lead to real business growth.
Request A Meevo Demo
See for yourself why 100,000s of salon & spa leaders like you have fallen in love with Meevo.