Your Brand, The Way You Want to Be Seen
The Meevo Marketing suite gives you control of your brand's reputation to rank higher in search results and drive more traffic to your website. Our Online Presence Management solutions let you manage all the facts about your business, ensure accurate results on business listings sites, see and respond to customer reviews, and view digital analytics to understand how clients interact with your brand.
Listings Management
Control Your Digital Business Listings
Maintain accuracy in search results with direct connections to hundreds of digital platforms — such as Google, Amazon Alexa, Facebook, and many more — where your customers look for answers. Easily update key information across digital platforms so consumers receive accurate answers wherever they ask questions about your business.
Reputation Management
Track and Respond to Customer Reviews
Quickly monitor and respond to customer reviews across multiple digital platforms to uncover new opportunities to improve your business, book more appointments, and boost sales. A single dashboard displays all your client reviews for all locations in one place — making brand management easier than ever.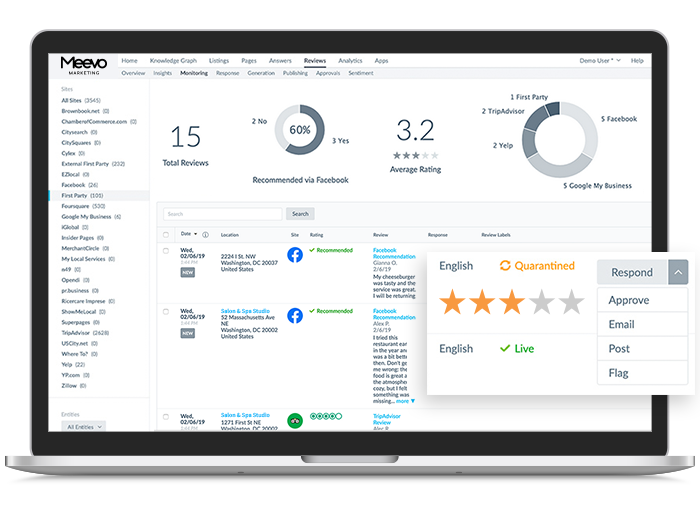 Local SEO Profile Settings
Answer Customer Questions Online Wherever They Search
Do you take online appointments? What are your holiday hours? Do you accept contactless payments? Consumers are asking questions about your business. Appearing in search results when it matters most drives more clicks and conversions for your Salon or Spa – driving additional revenue for your business. Meevo's Online Presence Management solution helps you increase your discoverability, improve your customer experience, and operate more efficiently so you can grow your business.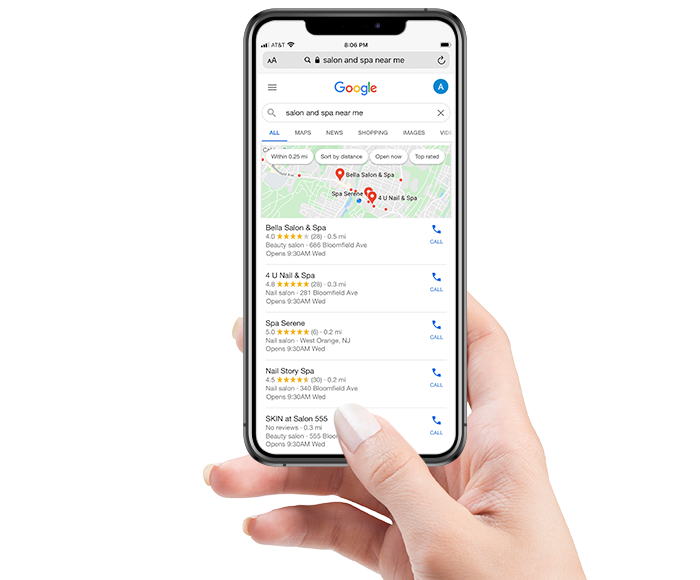 Online Presence Analytics
Bring Engagement into Focus with Powerful Analytics
Meevo's online presence analytics give you a holistic view of total impressions, clicks, and other data so you can better understand what your customers are looking for online.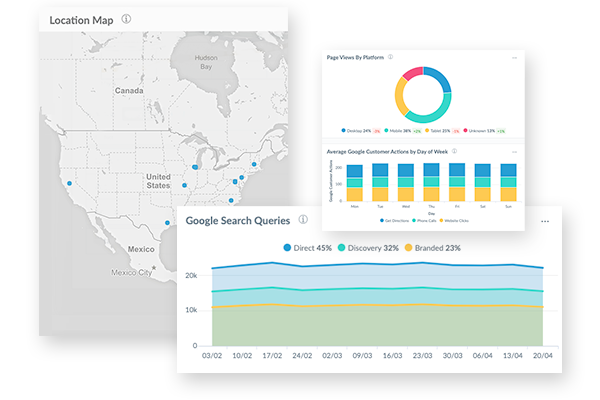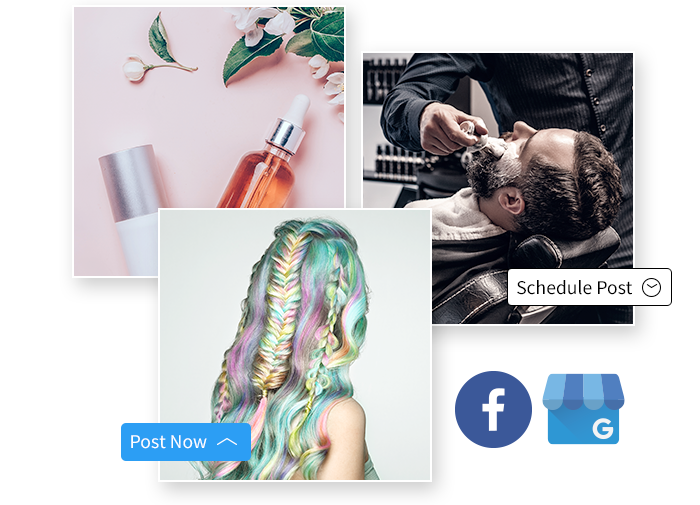 Social Posting
Inform and Engage Clients on Facebook and Google My Business
Social Posting made easy! Add content to your Facebook Location Pages and Google My Business profile all in one place right inside Meevo. Choose to post updates immediately or schedule for a later date and time to optimize engagement and performance. You can even comment on your Facebook updates in real-time! Social Posting comes included in all Meevo subscriptions at no extra cost.
Meevo 5-Star Ratings
Collect Positive Feedback on Your Services & Providers
Automatically alert visitors through email or text to rate their service and service provider at checkout time, view their feedback in Meevo, and automate which ratings get published.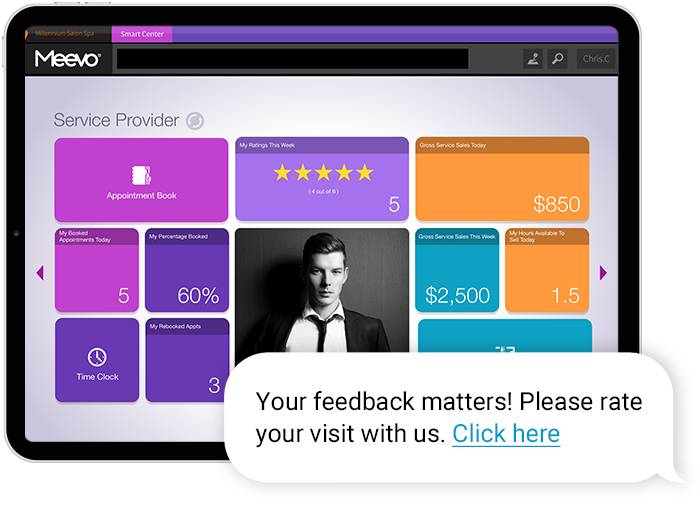 Check The Health Of Your Business's Online Information With Meevo Listings Scan
Instantly see how your most critical location data appears on Google, Yelp, Facebook, and dozens of more maps, search engines, apps, and directories.
Request A Meevo Demo
See for yourself why 100,000s of salon & spa leaders like you have fallen in love with Meevo.