Tropical vacays, warm-weather activities, beach days, cookouts, ice cream cones you devour at lightning speed before they melt in your hand… Ahh, sweet summer.
While it's the time of year many of us look forward to and can't wait to soak up, it's also the dreaded, quintessential slow season for beauty and wellness businesses. So, what's everybody up to if they're not visiting your salon or spa as they usually would? Are they getting pampered and prettified by someone else? Are they sick? Did they move? WHY oh why the sudden slowdown?
According to a survey, vacations and irresistible sunny weather are the main culprits for the lull in foot traffic and appointment requests. And let's not forget about school breaks and the scheduling debacles they present for many of your clients.
Fortunately, there are several ways you can combat the summertime slump and keep revenue rising along with the temperatures and we're here to show you how. Follow along to unpack our 6 business-boosting hacks that will help you generate more bookings and defy the odds of a sluggish season!
How to Combat the Summertime Slump
1. Offer Sensational Summer Promotions
2. Leverage Your Google Business Listing
3. Use Reporting Insights to Your Advantage
4. Get Savvy with Your Retail Marketing
5. Step up Your Rebooking Game
---
1. Offer Sensational Summer Promotions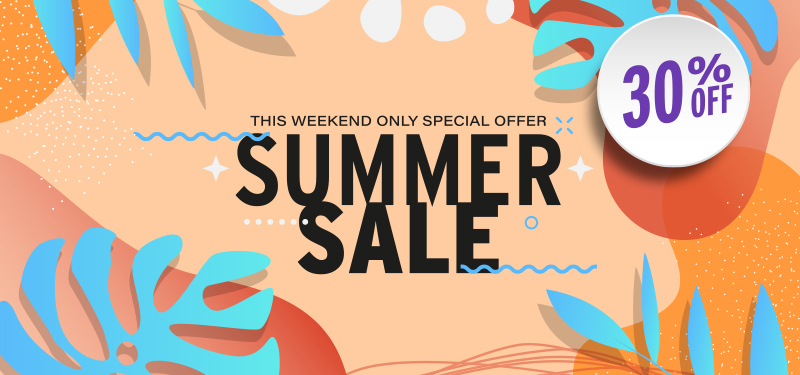 One of the quickest and most effective ways to drum up more business is by offering enticing seasonal promotions. Recent research reveals that over 60% of consumers make unplanned purchases merely because of a discount or coupon offer. But don't expect customers to go wild over a measly 5% off deal, you've got to go bigger and bring something special to the table that your guests won't want to miss out on. Here are some salon and spa promotion ideas to get the ball rolling:
Spa Promotions:
Get a 90-minute massage for the price of a 60-minute massage
Buy two HydraFacials and receive a third one half-priced
Receive 20% off skincare products with any gift card purchase
Salon Promotions:
Receive a complimentary trim with any color service
Save 20% on your next service when rebooked same-day
Take $15 off partial highlights or $20 off full highlights
Starter Tips
Include the dollar amount guests save with a promotion to highlight the amazing value of the deal (Save $33! or 20% less than standard pricing!)
Take an omni-channel approach to get the word out everywhere you can—in email campaigns, social media posts, on-premise signage, text blasts, etc. If you want everybody and their mom to know about your promotions, you've got to get the word out in ALL THE PLACES.
Create QR code coupons that guests can redeem. 75% of consumers use digital coupons nowadays so don't bother wasting any paper!
Make your special offers available for a specific date range to create a sense of urgency and give clients a little FOMO. Aim for week-long promotions or shorter so you still have time to pivot and try a different promotional tactic if the first one didn't play out like you'd hoped.
Play off the season and create themed specials like a "Summer Glow Facial" or a "Kissed by the Sun Balayage" offer. This will help generate more excitement around your promotions and also make them more fun to market on social media and other channels.
Want more clever promotion ideas? Check out our Annual Salon & Spa Marketing Calendar for 12 months of inspiration!
---
2. Leverage Your Google Business Listing

The beauty and wellness industry is SWIMMING with competition. Just do a quick Google search for salons or spas "near me" and you'll likely be met with a list of 10+ options within a 5–10-mile radius. And where is everyone finding the products and services they want these days? Online.
You can't get rid of the business down the street or around the corner, but you CAN position your brand to get more attention online by cleaning up and optimizing your Google My Business (GMB) listing. Frequent updates and additions to your GMB essentially tell Google that you're putting in the work to grow your online presence and in turn, Google ranks you higher in searches, making you more visible and memorable to potential customers. When your ranking moves from say #8 to a much more coveted #4, guess who got moved down to #8? That new spa a block away that you don't want your customers to know about!
Starter Tips
Add a new image or two to your GMB weekly or bi-weekly—this could be a staff photo, the impeccably decorated lobby of your space, a happy client after a treatment, your exterior signage, before and after images, etc.
Create posts for current promotions, events, exclusive offers, business announcements, etc. Frequent activity like this will no doubt enhance your exposure online, but it'll also help create trust and engagement with new and existing customers. Since posts are set to expire after 7 days, try to get in the habit of adding something new at least once a week, even if it's simply resharing a rave customer review you recently received.
ALWAYS do a discrepancy check. Accuracy is EVERYTHING when it comes to your GMB. Check the phone number that's displayed. Check your address. Check your hours. A tiny error is all it takes to prevent guests from scheduling an appointment or visiting your location.
Take reviews seriously. That doesn't just mean acquiring 5-star reviews, it means responding to both negative and positive ones and showing onlookers that you're a caring, responsible business owner who listens to customer feedback.
Bonus: Want to find out how your business information is showing up online? Use Meevo's Listing Scan tool to check for inaccuracies.
---
3. Use Reporting Insights to Your Advantage

If you're thinking about skipping over this section (b/c data talk is usually a snooze fest, we know), stay with us for a sec because this tip could be a game changer. You may not think of your reporting insights as golden nuggets but they kind of are. They present numerous opportunities to make changes and improvements where needed, they provide you with a wealth of knowledge about the state of your business, and they empower you to make sound data-driven decisions that keep you on track with your goals.
By analyzing your metrics and searching for those opportunities, you can effectively develop a strategy that will move your business forward. Look at what your sales performance reports reveal, dig into your employees' KPIs, evaluate your frequency of visit insights. Use this valuable information to create an action plan.
Starter Tips
Use a report like Meevo's Sales Rankings to pinpoint who your most-frequenting clients are, which ones have the strongest rebooking rates, and who those big spenders are with higher average tickets. This will give you a healthy roundup of clientele you can target to get back in the door through customized email campaigns and text reminders, promotions, gift card incentives, and more.
Use your frequency of visit statistics to find out which guests are overdue for their next service and are more likely to book sooner rather than later. Start outreaching via phone, email, and/or text to lock in those appointments. Meevo's Appointment Recall Listing report makes it easier than ever to build segmented customer lists and then craft personalized communications to reach those guests.
Rinse and repeat! Gauging and monitoring these metrics and results is never a one-and-done task. There are several factors that impact your performance in any given month and the more you know and understand, the more capable you are to make changes that breed better results over time. Set aside a 30-minute window every 2-4 weeks to do a metric check-in and share your findings with the rest of your team so everyone is aligned on the goals they should be reaching for and the improvements they should be focusing on.
---
4. Get Savvy with Your Retail Marketing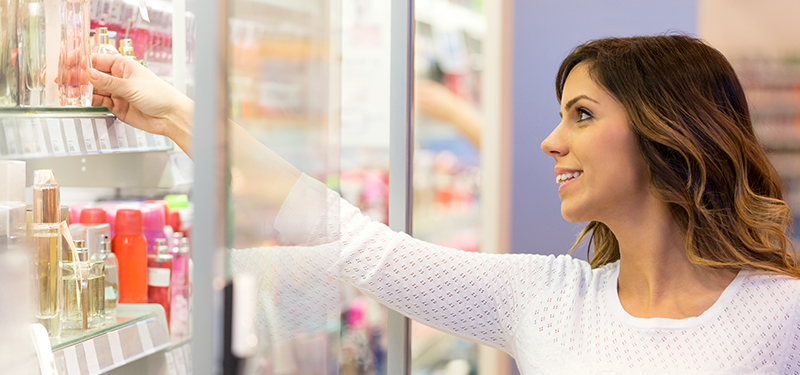 On average, beauty business retail sales account for about 14% of total revenue. It's also worth noting that most salons and spas don't even have a product sales strategy in place, so a lot of those purchases are made with minimal to no effort from the business. Could you imagine what a little intentional retail marketing could do for your summer sales?!
Set a new goal to increase your product sales to 20%-25% and get your team on board with an incentive like a month-end bonus for reaching a certain benchmark or even a contest with a prize for the top seller.

Starter Tips
Reference a tool like Meevo's client notes before appointments to check for any product preferences or past retail purchases that your guests might be interested in, and don't forget to jot down any new notes about items they mentioned or requested.
Eye-level is buying level. Make sure your retail displays are in a prime location for guests to access so they can easily pick up products and see them for themselves.
If you're running any product promotions, bundle offers, or discounts, be sure to display visible and eye-catching signage so it's easy for guests to see.
Don't wait until the end of the appointment to recommend products. Start the conversation early on and mention a few benefits that will add more value and pique your client's interest and then circle back around towards the end of the service or at checkout to see if they'd like to take something home.
---
5. Step up Your Rebooking Game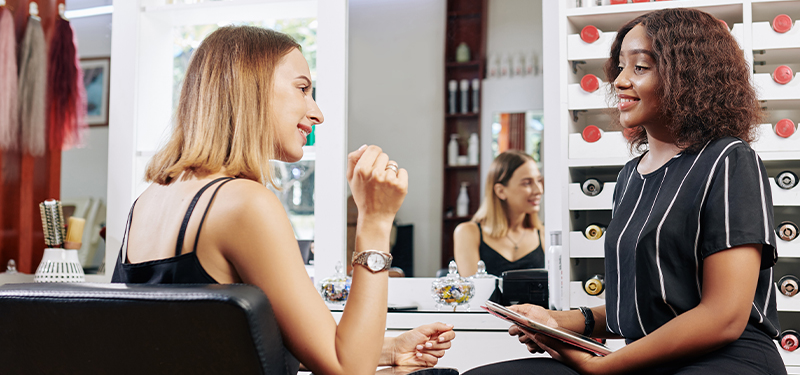 As you know, summer vacays can cause a dip in bookings so locking in the next appointment during the visit is crucial. Think ahead and start getting people on the calendar now for their six-week color touch-ups or monthly microdermabrasion appointments. Remind them that consistency and upkeep will give them the best results. This will help protect your profit over the coming months, while boosting client retention at the same time.
When it comes to the rebooking conversation, you MUST approach it strategically. Learning what you should say and when you should say it is critical. Maintaining trust and a positive relationship with your clients is of utmost importance and the last thing you want is to come off like an annoying salesman.
Starter Tips
If approaching rebookings is a little intimidating for you, reference our handy Rebooking Scripts to Make Every Client a Repeat Client to get more comfortable navigating the conversation. The more you practice, the easier and more natural it will become over time!
If you don't get the next visit on the books when they're on-premise, don't give up just yet! Craft personalized text and email communications reminding clients when they're due for their next appointment and highlight the benefits of the service whether it's sustaining healthy, clear skin or keeping their hair color vibrant and fresh.
Make sure the entire team is on board with your rebooking goals so it's a team effort. Schedule a brief weekly check-in with staff to review your numbers and progress so rebooking is always top of mind.
---
6. Reevaluate Your Hours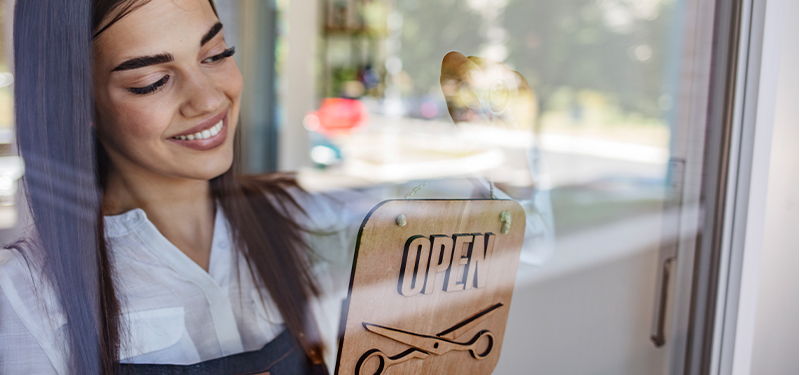 With kids home from school, many parents are juggling schedules to make time for themselves. Staying open an extra hour or two on designated days or offering appointments on a Sunday when you might typically be closed could open up a slew of appointment opportunities.
Going the extra mile to accommodate your clientele will also add tremendous value and create more customer loyalty and retention.
Starter Tips
Be sure to check with your team and discuss availability to ensure you have staff to cover the extended hours.
When you've got the new schedule squared away, send an announcement email to your clients letting them know about your new openings.
Update your hours on your website and all of your digital listings so information is accurate and consistent across all platforms.
Now that you've got some tools in your back pocket to combat the seasonal slowdown, start implementing them at your salon and spa and don't stop pounding the pavement with your efforts! This is going to be your most successful summer yet!
Discover how Meevo can save you time, increase revenue, and simplify your day-to-day
with smart and reliable tools designed for beauty businesses just like yours!