Instagram has become one of the most effective tools for salons and spas to share their talent and expertise in the beauty and wellness industries. With over 1.4 billion monthly active users, the platform must be approached strategically to attract and engage with your target audience online and grow your Instagram followers.
Growing your Instagram following requires nurturing, consistency, and research.
How to Grow Followers on Instagram in 2023
1. Do your research
2. Utilize insights from your existing Instagram followers
3. Post Reels regularly
4. Use hashtags, tags, mentions and locations
5. Take time to engage with your Instagram followers daily
Here Are 5 Pro Tips to Increase Your Instagram Followers:
1) Do Your Research
Take the time to research other successful Instagram accounts that post similar content. Study at least 10 accounts and note the following:
What hashtags are they using?

What type of content are they sharing?

How often are they posting feed posts, stories, and Reels?

Who are they following?

What accounts are they tagging in their posts?

What strategy are they using to engage followers?
Gaining Instagram followers is achieved by understanding what engages your audience and then adapting that type of content to fit your unique brand. Researching what's already working can greatly assist with developing a successful strategy for growth.
2) Utilize Insights

from Your Existing Instagram Followers
Instagram's built-in Insights tool for Business Accounts allows you to better understand your audience and the success of your posts. Insights allow you to better tailor your content based on demographics, the best time of day to post, and what types of posts receive the most engagement. Utilize this information to constantly adapt your feed, and the growth will follow.
Haven't converted your page to a Business Account yet? Go to the settings wheel on your profile page and choose the last option under 'Account' which is 'Switch to Business Profile.' Instagram will walk you through the steps to switch over so you can start taking advantage of the extra benefits a Business Account provides.
3) Post Reels Regularly
If you're not already using Reels in your social media marketing plan to increase Instagram followers, now is the time to start! Reels are short, fun videos that are perfect for showing off your salon or spa's personality, your staff, and your services to attract new clients.
Here are tips to elevate your Reels:
Use trending sounds to stay up-to-date and relevant.

Create informational Reels to show off your expertise in the beauty world.

Research what other brands are creating for inspiration.

Try out new Reels features as soon as they roll out! Instagram prioritizes pushing out content from accounts that utilize all features they offer, expanding your reach and increasing the possibility of gaining new Instagram followers.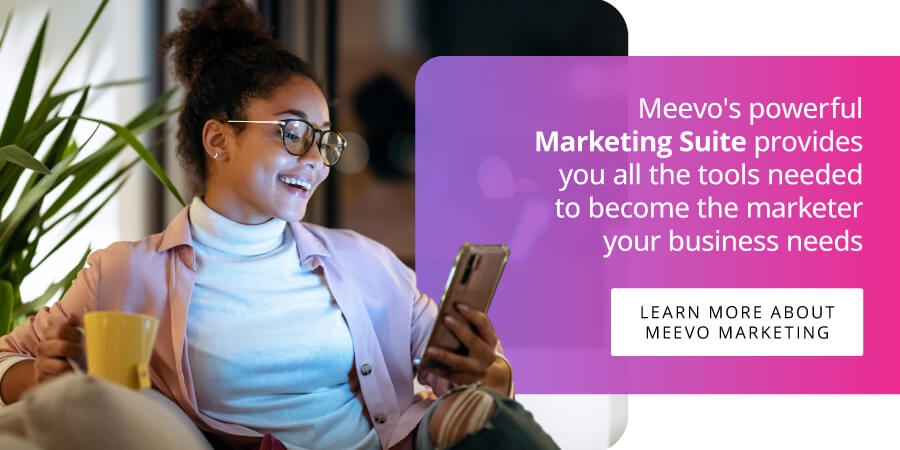 4) Implement Hashtags, Tags, Mentions, and Locations
Instagram has several features that allow users to find the content they're looking for! Utilizing hashtags, tags, mentions, and locations allows your content to reach the feeds of the right audience.
Hashtags:

Keep a note on your phone with relevant hashtags you found in your earlier research. You can use up to 30 hashtags per Instagram post or Reel! Don't forget to include hashtags for companies and brands, accounts that repost content in the beauty industry, and local hashtags so your community can find your business.

Business Account Tags:

Don't forget to tag brands used directly on the image when posting an image or Reel. To be featured you can tag accounts like American Salon, Modern Salon, and Behind the Chair. Once you've tagged an account, your post will live in the tagged tab of their Instagram account, which is a great way to expand your reach and potentially grow your Instagram followers.

Mentions:

Similar to tags, mentions are a great way to get someone's attention in the post's caption. However, these mentions do not live anywhere beyond the caption and the account's notifications, so specifically, utilize them to engage in conversations in the post comments.

Locations:

Always tag the location of your salon or spa in your posts and ask that your team and clients do the same. This will curate your work across accounts to be tied to your location on Instagram. Furthermore, if you tag your town in your Instagram stories, they will now show up to anyone in the area at the top of the 'Search' section.
5) Take Time

to

Engage with Your Instagram Followers Daily
To grow on social media, you must be social! Engaging with other users, while time-consuming, is one of the most effective ways to grow your following. We recommend using Gary V's $1.80 Instagram strategy:
Find 10 relevant hashtags (which you should already have from your research)

Find 9 posts within each hashtag where you can leave your "two cents." Don't just choose the first nine, but ones that speak to you, where you can leave valuable and meaningful comments.

Repeat for all 10 hashtags.

Repeat this entire process a few times a week.
Don't forget to engage with your own comments and mentions, too! Studies show that users tend to unfollow companies that won't answer them on social media.
Hopefully by now you're feeling more confident and equipped to grow your Instagram following organically. Keep in mind, success doesn't happen overnight so stick to your strategy and keep plugging away with these helpful tips!
Want to Go Beyond Growing Your Instagram Followers?

Increasing your social media following is one way to grow your clientele and better engage with your customers, but there are a number of other tools and tactics that will help increase your brand awareness even further.
Use email marketing to build a better relationship with your clients and communicate important information about services, products, and promotions. Monitor your online reputation so you know what customers are saying about your salon or spa and respond to reviews to show your customers how much you value their feedback. These practices enhance the client experience, which in turn leads to increased revenue!