With so much competition in the beauty and wellness industry, we want you to stand out from the crowd with these spa promotion ideas. From learning how to smartly leverage your spa software to redefining your overall spa marketing strategies, you'll be able to take your marketing game to a whole new level, increasing your brand awareness and making a greater impact on both new and existing clientele.
Here Are 30 Spa Promotion Ideas to Boost Bookings & Elevate Your Business:
1. Advertise On-Premise
From the reception area to the changing and relaxation rooms, tasteful and well-placed signs can promote different products and services to educate clients and promote sales without disrupting the flow of their experience.
2. Create Attractive Retail Walls by Checkout
3. Offer Product Samples in the Reception Area
Sample your salt scrubs and scented soaps in the lounge rooms that guests use while they wait for their services. This not only improves your customer experience, but it also boosts revenue.
4. Promote Add-On Services During Treatments
Train your staff to offer upgrades to a client's treatment like adding hot stones to a massage or scented wraps during a facial to increase your average ticket price.
5. Advertise Bundle Sales
6. Create Membership Packages
7. Assess Your Competitive Landscape
In order to create powerful spa promotion ideas, you need to understand the competitive landscape of what other spas around you are offering to capitalize on the gap in the market. Find out what they're doing and then… Do it better! Yes, there are a number of other spas a potential customer could go to, but they may not have the unique offerings that you do or the state-of-the-art products and equipment that set you apart. It pays to know your worth!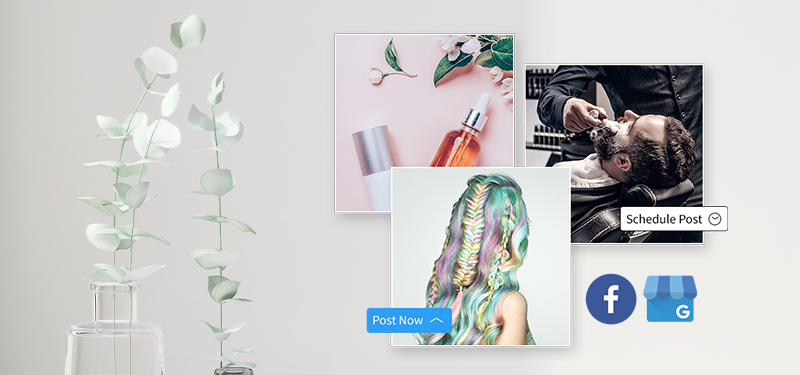 8. Leverage Your Software for Spa Promotion Ideas
9. Utilize Email Marketing
When it comes to spa promotion ideas, email marketing reigns supreme. From discounted treatment specials and new product drops to business updates and beyond, email is one of the most powerful ways to reach your customer base. With Meevo's integrated marketing tools, you can measure and determine the effectiveness of your campaigns and zero in on what's generating the best results and what might be missing the mark.
10. Install a Pixel on Your Website
Installing a pixel might be one of the more advanced spa promotion ideas so make sure you know what you're doing or rely on someone with experience. A pixel is essentially a digital tracking device installed on the backend of your website that allows you to track the traffic to your site and use that information for advertisements later.
11. Set Up a Facebook Ad Campaign
12. Host Social Media Competitions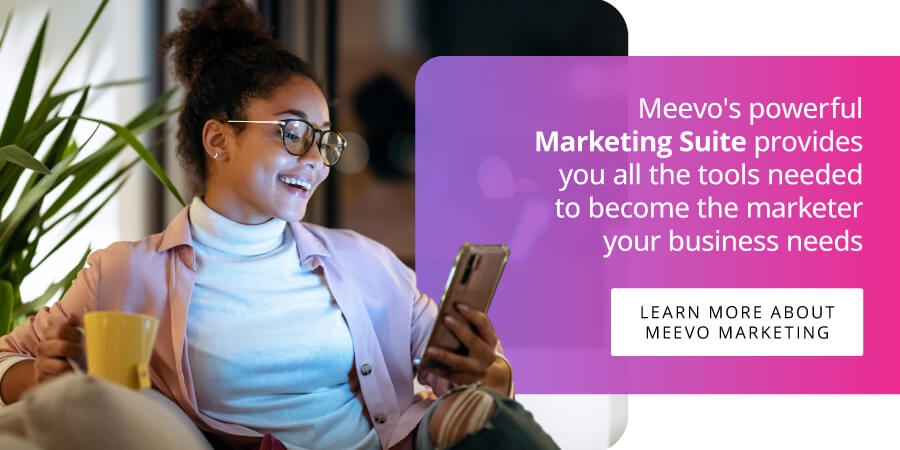 13. Offer Referral Programs & Promotions
Try some salon promotion ideas that generate buzz around your business and entice more interest—offer a product discount or free service add-on with an incentive to refer a friend. Who can resist a special discount?!
14. Run Semi-Annual Sales
Much like people run to Bath and Body Works for their semi-annual sale, nothing drives clients to buy more than a well-timed discount. Put spa-exclusive products on sale to get shoppers in the doors and boost your revenue. Don't forget to leverage email and social media to get the word out about your blowout sale event!
15. Get Festive
17. Run Punch Card Promotions
18. Discover Your Niche

19. Advertise Your Services, Not Just Your Brand
Don't forget to show off and feature exactly what you have to offer clients! Highlight the different services you offer with attractive photos and deals to match. Check your website to ensure everything is listed as it should be and don't forget to update your offerings across any and all channels when a new service becomes available.
20. Get Featured
Whether it's in a magazine, or on a popular social media account, getting your name out to the public will always help and there are a number of ways to do it. Outreach local magazine publications, city guide websites, print newspapers, and more. Getting in front of as many eyes as you can will not only widen the pool of potential new clients, it'll help build more brand recognition and trust.
21. Recruit Brand Ambassadors
22. Sponsor an Event
The spa promotion ideas are endless with in-person events.Sponsor an event or attend with a booth to get the word out to potential new clients. This will also help you build more connections with other local businesses and show that you're involved in your community.
23. Host an Event
24. Train Your Staff
25. Update Your Digital Listings
26. Attend Networking Events
Get connected with like-minded individuals, educators, and peers to share your best business-boosting and marketing ideas! Staying on top of the market trends for both clients and businesses is critical!
27. Send Appointment Confirmations
28. Send Thank-You Emails
29. Offer Discounts onLast-Minute Appointments
30. Automate Scheduling Reminders
Is your client due back in to book their next color treatment after 5 weeks? Send them a reminder. What about clients who haven't been to your salons in 3 months? Send them a 'we miss you' incentive.